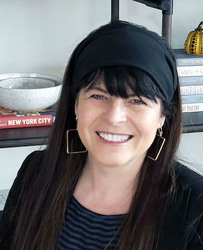 Alice Carleton

New York, New York
Leadership Coach, Entrepreneurship Coach
Certifications: Society of Human Resources Management Senior Certified Professional (SHRM-SCP), Coaching, OrgDev, and Change Management
Want to level up your career or business but not sure where to start? I'll help you build greater confidence, develop your professional skills, and implement a strategy to make real and lasting impact
About Me
TURN YOUR BEST INTENTIONS INTO YOUR GREATEST ASSETS—PROFESSIONALLY AND BEYOND.
Do you often find yourself wondering how you can more effectively:
- Advocate for the career path (and the salary) that you truly want?
- Navigate office politics without losing your integrity (or peace of mind)?
- Speak to your boss (or your team) with greater confidence?
- Develop greater empathy and social intelligence as a leader?
- Get a new idea off the ground—from daydream to full-blown reality?
I can help you.
I coach aspiring professionals, early-stage entrepreneurs, and business leaders to increase self-awareness, build greater confidence, and take bold strategic action—professionally and beyond. My "wheelhouse" includes (but is not limited to): emotional intelligence, empathetic leadership, effective communication, managing up, advocacy, negotiation skills, mediation, strategic planning, new business development, and time management.
Before launching my coaching practice in 2015, I worked in luxe sales and marketing for 20 years where I developed and coached teams of all sizes and discovered my passion for leadership development.
In 2005, I earned my master's degree in leadership theory with a concentration in change management. Fast-forwarding, in 2014, I decided to make a career change and become a Professional Development Coach, earned related certifications from the NYU School of Professional Studies and launched my own coaching practice—TRUE INTENT.
I currently live in NYC and work with both individual and enterprise clients. I meet with clients via online video call, by phone, or in-person at my NYC midtown east office. I love my work, especially seeing first-hand the benefit and impact that coaching has for my clients' careers and businesses, and organizations as a whole!
What is your TRUE INTENT?
Reviews
2 reviews (1 verified) (5.0)
Alessandro
I have attended both one-on-one coaching and group sessions with Alice of True Intent. Alice has been a game changing force in my career and helped me throughout the process of a challenging transition from design/development in the fashion industry to work in management for furniture/interiors world. I value her insight, inspiration and guidance. Highly recommend!

S. Zeda