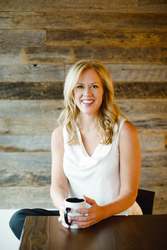 Alice Petzold

Washington, District of Columbia
Executive Coach, Leadership Coach, Performance Coach
Yoga Instructor, Meditation Instructor
You are accomplished. You thrive on growth and development for yourself and others. Most people at your level would be complacent yet you want more, someone outside your world to grow your edge.
About Me
WHO YOU ARE
You're probably somewhere between 32 and 48. You're a mid career to senior level professional. Life is comparatively good. Most people would say you have made it or you are on your way, but you are not most people.
There is more for you in this life. Maybe you know what it is. Maybe you don't. Unquestionably, this is not all there is for you in this life.
You are willing to work hard. You are willing to play at a different level than most... and you are ready for someone to require more of you.
WHAT TO EXPECT
Challenging yourself on new levels, accessing emotion and inspiration and reconnecting with yourself. It will open you to possibilities outside your current imaginings beyond your fear, doubt and second thoughts... and beyond your inner circles' fear, doubt and second thoughts. It is a partnership, systematic, relentless results-oriented process.
It is lasting change.
WHO I AM
Alice Petzold is the Principal of A Game Coaching. She is a Professional Certified Coach (International Coach Federation-credentialed) and Accomplishment Coaching-certified leadership coach. Her client roster consists of executives and senior managers in a diverse range of organizations including Fortune 100 companies, creative agencies and tech start-ups.
Alice is heralded for working with high performers in identifying and generating shifts and changes to propel clients to their desired results. Results that support their primary relationships (self, spouse, family, community) in addition to their career success.
Clients report that working with Alice is a game changer, she's got grit and generates unparalleled innovation and reinvention.
Proudly certified by:
Accomplishment Coaching
International Coach Federation (PCC)
Game changing results.
Reviews
Alice doesn't have any reviews yet.