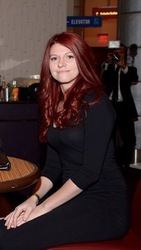 Alicia Snyder

Las Vegas, Nevada
Life Coach, Leadership Coach, Relationship Coach
The Daring Way and Dare to Lead Certifications
I coach individuals that long for a sense of authenticity. They look bullet-proof on the outside but lacking self-confidence on the inside or wishing they can step out from the shadows and be seen.
About Me
Freedom and Compassion, my two most important words. These words are my values and guide everything in my life. They give me the upmost grounded-confidence when necessary and humility, when needed.
My coaching philosophy is that we always start with values. We need to cultivate a foundation for where all other things may flourish such as: confidence, purpose, personal and professional fulfillment.
I am a certified coach through the ICF and through Dr. Brene Brown's Daring Way and Dare to Lead certification programs. I also having training with eidetic imagery. I have extensive experience when it comes to coaching individuals wanting more personally and within their career- anywhere from the front line to executives. In my experience, one thing all issues related to is not having awareness of what our values are and how often we are living outside of them.
Reviews
Alicia doesn't have any reviews yet.