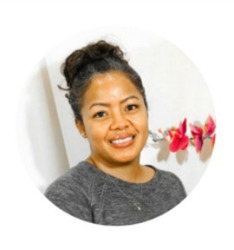 Alicia F Griffin

Vallejo, California
Spirituality Coach, Christian Coach, Life Coach
Do you need to declutter mentally and spiritually? I like to say that I am in the "show business" because I show how to unlock your potential to feel spiritually and mentally empowered.
About Me
Spiritual &Mental Wellness Life Coaching is similar to the maintenance and construction of a highway, it removes and fills the potholes of life to build a smooth road. With the smooth road, the driver is able to travel to their destinations, rather than remaining in the slow lane and drifting without direction. Life coaching is a holistic approach that considers every dimension of your life. If you have a desire to make an internal shift, I partner with you to show you how to achieve the life you want by assisting you in removing the obstructions in your pathway with changing of your thought process. One of the largest challenges that we all face is our thoughts. Our thoughts are the largest battlefield. Transformation of our thoughts is the first step to achieving success.
People typically learn most when they are engaged in their own learning, by the relation of the information to past or current events as well as by application to daily lives. I am not a therapist. I am a life coach. I am here to inspire to be our best selves through strategies and techniques.
My goals are to inspire you to learn and to challenge you to reach your fullest potential. I believe that I succeed as a spiritual and mental life coach when you are inspired. Inspired people, inspires people. I take my role in this part of your journey very seriously. I am personally invested in your success and wellness.
Reviews
Alicia F doesn't have any reviews yet.