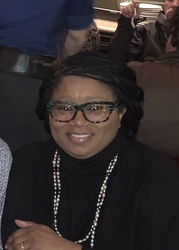 Alisa Sane

Collierville, Tennessee
Life Coach, Health and Fitness Coach, Relationship Coach
Certified Life Coach & Certified Health Coach
Are you struggling with building healthy relationships, or feeling overwhelmed with anxiety or stress? Do you want to loss weight? I can help you develop a plan to get you the life you deserve.
About Me
Hi!
Do you find yourself stressed out and filled with anxiety at the demands of your day? Do you ever wonder what life would be like if I wasn't so stressed out or filled with anxiety? My clients are always telling me that they fill so much better about their life since they started coaching program. How relieved they feel about getting their problems resolved or a goal they wanted to work on done or relief over not feeling so anxiety prone. Just the ability to be able to have a life coach is such a relief for them. It gives them a means to an end to know there is someone to keep them accountable or motivated, to talk too, or on task. Does this sound like you?
To know you could sleep at night. Have a healthy relationship with someone. Go out to dinner or a movie. Plan an event with friend. Loss weight. To not be stress or deal better with life's up and down's. What 's the job of the Life Coach? To guide you, to help you plan and figure out that task. Create and develop, personalized, and tailored to your needs and goals, specially designed for you in mind to get you there. I am a Certified Life Coach. I am a Certified Health Coach from The Health Coach Institute in Boise, ID. I have accreditation with The International Coaching Federation, and I am a License Baccalaureate Social Worker. I am a graduate of Cleveland State University with a B.A of Social Work, and hold a M.A in Adult Education from University of Phoenix.
I look at the entire picture of the clients perspective when working with clients. I have a more holistic approach when working with clients again as I said earlier. I try to look at the goals, objectives and wins from all angles. I know that dealing with stress, and anxiety is tough, but not dealing with it is even tougher. Request a free consultation today. Thank you.
Alisa Sane-Life Coach
Reviews
3 reviews (5.0)
Hi my name is Michele Duffy. I have had issues with my Weight, Anxiety, and Stress. When I tell you that having Alisa Sane as my Life Coach within this last 6 months has helped me tremendously, within this time I have lost 35lbs so far and I have learned how to eat when hungry instead of eating because I'm so stressed out. For my Anxiety and Stress the different breathing and journaling techniques that has helped me to become more relaxed and calm. Just being able to face my issues. I'm truly grateful for her services and kindness and patience in helping me learn to cope with these issues. When I wanted to quit Alisa helped me to understand that this journey is not easy but I can do it. The encouragement she gave was always being available to walk me through was the best support I ever had. 1 of my goals was to lose weight and for the last 3 years I had difficulty losing weight and since having Alisa Sane as my Life Coach I have begin to achieve that goal. I have dealt with a lot of loses in the last 2 years and my anxiety level was through the roof. My other goal was to get my Stress and Anxiety under control. I was always angry and I would just snap at people. I was scared to go places because I couldn't be around people or wanted to be around people especially when Covid19 hit. I was already afraid to go places. I must say having Alisa Sane as my Life Coach has definitely given me my life back. I wouldn't be where I'm at today if it wasn't for Alisa Sane my Life Coach Cleveland Ohio

Michele Duffy
My name is Shannise and I just turned 47. I had been thinking for some time about making some major changes in my life and preparing for the big 50. It is my goal to be as healthy as possible when I retire. I started out on my own and that was great but there were some key things missing. I had recently reconnected with an old college friend and it just so happens she was a health and lifestyle coach. We would connect at least once or twice a week and she would encourage me and also give me some helpful tips. I would apply these pearls of wisdom and I started to notice my progress was accelerating. When you are making major lifestyle changes it is very important to have support and also guidance. I am more intentional about my actions and correcting negative thinking and I owe that all to my friend and life coach, Alisa Sane. Cleveland, Ohio

Shannise Jackson
Alisa continues to be truly invested in helping me find joyful ways to grow healthier and support myself with self-care activities. Her caring nature shines through, and is such welcomed encouragement especially when a trusted support system at deeper levels has not existed as a part of daily life for me as a single mom for many years now. Having Alisa as a genuinely caring voice in this regard is something for which I am truly grateful. Alisa invoked such a feeling of being cared for in our last session, lovingly conveying that she was truly there for me in any way needed. To have this type of sincerity support-wise is such a treasured gift in today's world. Green Bay, Wisconsin

Jennifer N.