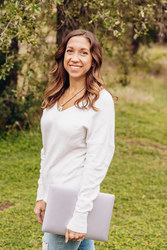 Alison Dixon

Cedar Park, Texas
Life Coach, Business Coach, Executive Coach
BS, MS, Brain Training Institute (60 Coaching Hours); Harvard Executive Leadership Coaching Mastery Course; MS in Leadership/Coaching
I empower both women and men who have aspirations to break free from limiting beliefs and behaviors that hinder their growth, allowing them to embrace the life they've always dreamed
Details

Cedar Park, Texas 78613

2153012350

Send Message
Visit Website
Hourly Rate: $100 to $400 US Dollars
Gender: Female
About Me
Do you dream of achieving success and living life to the fullest?
I have been coaching over the span of my career and attained a Masters Degree in Leadership & Coaching along with credentials from the Co-Active Institute, Harvard, and the Brain Training Institute. I personally have overcame many obstacles through behavior change and a growth mindset.
Drawing upon my extensive experience as a C-level Executive, I bring bring practical knowledge and insight to help you navigate the corporate world while maintaining a balanced and fulfilling life.Whether you are aiming to excel in your career, improve personal relationships, or achieve a healthier lifestyle, my tailored coaching approach will help you make significant strides towards your goals.
My approach centers on revealing and addressing the limiting beliefs that shape your daily life, guided by the Positive Intelligence framework. We'll work together to unearth your profound "why statement" because it's your deeply-rooted motivation that sustains lasting transformation. My coaching education is centered around how the brain behaves and how it can change. Initial motivation can wane fast, but by aligning your actions to your core purpose, we can ensure you stay on track and create lasting change.
Our journey together involves:
- Discovery: Identify the beliefs that hold you back.
- Clarity: Crafting your powerful "why statement."
- Plan: Creating a 5-year vision and breaking it down to actionable monthly and weekly steps, supported by a valuable tool.
- Accountability: Progress checks and in-depth discussions to overcome any obstacles.
My versatile coaching process makes me an ideal partner for executives navigating the demands of leadership, individuals seeking personal growth, or anyone feeling stuck and yearning for a change in direction.
Ready to break free from self-limiting beliefs and embrace the life you aspire to? Reach out to me today, and let's embark on this transformative journey together.
Reviews
4 reviews (5.0)
Alison Dixon is an experienced executive leadership coach who has been instrumental in helping me reach my full potential as a marketing technology leader. Her level of participation and connection to the overall process was a worthwhile investment in myself and my career development. Alison's guidance over the past few years helped me define new career goals and identify clear steps to achieve those goals. She took the time to understand me as a person and my aspirations as a leader. She then helped me craft a plan, a resume, and an approach to going after my goals. I highly recommend partnering with Alison if you'd like to take the next step in your career or if you'd like to fine tune where you are currently in your career.

Melissa Jones
Alison and I worked together for several years in a high growth software company. I led Sales and she was my HR Business Partner. Allison redefined for me what a business partner should be. Intelligent. Balanced. Insightful. Action oriented. A Coach and a friend, She is bold and willing to tell you not what you want to hear, but what you need to hear as a leader. Time and again, Alison played a critical role in the development of not only my organization, but more more importantly the development of my team. I appreciate and value her, and I hope to work with her again.

Michael Tarbet
Alison is an amazing professional coach! She's intuitive and thoughtful in her questions and overall approach, which resulted in some insightful realizations on my part. She highlighted strengths I didn't really value in myself and was motivational in my action plans. I'd recommend her to anyone!

Ashley Reed
Alison has a great approach to her coaching. Depending on what youre looking for, she can either provide ideas you may not have considered, reinforce your existing ideas, or otherwise use her own professional experiences to walk the path with you on improving yourself. Having someone hold you accountable for making progress is also extremely helpful to your success.

Brady Adams