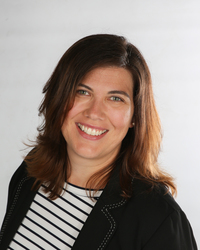 Alison Farber

Noblesville, Indiana
Career Coach, Leadership Coach, Entrepreneurship Coach
Are you a few years into your career and feeling stuck? I help millennials who "fell into" sales and operations jobs figure out what they really want and create actionable goals for job fulfillment
About Me
How do you feel when you think about work? Does it fill you with a sense of purpose, satisfaction, and pride? Or...not so much?
How you feel about work impacts your effectiveness- in your job search, in your career progression, and in your ambitions.
If work really isn't "working" for you, you're likely not getting the results you want or feeling the satisfaction you thought you would. In the short term, this doesn't feel very good. Over longer periods of time, this can turn into burnout, dissatisfaction, depression, and a decreased sense of self-worth as well as a lack of performance in your job.
If you are thinking it's time for a change, I can help.
How? I work with YOU to consider your unique situation and needs. I'll help you fully define your "whats", "hows" and "whys", as well as identify what part of your career is working for you, what needs to change, and what outcomes can be anticipated.
Together, we define what a successful outcome looks like for you and build your sense of PURPOSE and VALUE (and I promise, we're going to have fun while doing it!)
Once that work is done, we will create an action plan to help you feel confident in moving forward with your career to achieve the goals and walk the path to success.
What can this look like?
- Receiving responses from your resume and interviews
- Improved leadership skills and effectiveness
- Being able to speak confidently about yourself and your work
- Getting work that is flexible to your individual needs (family, illness, relocation, etc)
- Changing or altering your career path to a new job or starting a business
Sounds good? It absolutely is :)
Reviews
9 reviews (2 verified) (5.0)
Alison has really helped me believe in myself again. I needed someone who could not only support me, but she showed me invaluable tools and methods to move closer to extraordinary goals. I've really enjoyed working with her!

Morgan
Couldn't have asked for better. Off to a great start and truly believe we will accomplish great things together. Made me happy with the decision from day 1. Quickly adapted to my goals and needs once we had more in depth discussions and created a gameplan I both believe in and can navigate on my own accord in between sessions. Her style makes me feel more like I have a partner on my journey vs a coach->client relationship where she feels truly invested in me in my goals and not just assigned to me. Would recommend for anyone needing assistance transitioning careers or roles.

Markus
My experience with Alison as my career coach has been very positive. She has provided me with great advice and helped me gain the confidence that I needed to move forward on my career path. Her prices are also very affordable, hence the name of her business. I would highly recommend Alison to anyone looking for a career coach!

C. Sanders
Alison is a fantastic career coach. From working together on a 30-60-90day plan for a prospective employer to building an interview strategy with her analysis well documented in Google Docs, Alison was always there to provide actionable feedback. I highly recommend working with Alison because she sincerely cares about the success of her clients.

Timi
Alison is an absolute godsend, I honestly have no idea where I'd be without her! I've learned so much from working with her, more than I ever expected, and she's held me accountable to follow through and put in the work. I was hired within the first month of working with her, all thanks to her help with my resume, interview tips and tricks/practice, etc. I'd taken professional career classes, resume writing classes, etc. in college, but I've hands down learned more from Alison than all of them combined. I can promise that you won't regret reaching out to her in the slightest, she's more knowledgeable about the working world than anyone I've ever met!!

Macki
Alison had an incredible knack for finding your weaknesses and giving concrete steps to improve them. Prior to contacting her, I had five interviews and zero offers. After several of her coaching sessions, I had two interviews and two offers. I highly recommend her.

Steve P
Ambers coaching not only equipped me with the right to tools to ace my interviews but it also gave me the confidence going in as well. I was able to land my current job after just one session. Ambers coaching is definitely a must have experience for a successful career transition.

Tunmise
Alison is not only very knowledgeable and insightful but a pleasure to work with. Our working sessions were very productive and she helped me set goals and make a plan of how to reach them. I would highly recommend her to anyone!

Peter A
I don't have enough words to describe how helpful Alison was for my job search. In only one session, she gave me the tools to perform high-level interviews in the Higher Education area. After I met with her, I felt confident facing any interview since she helped me structure my story and communicate my strongest characteristics briefly and clearly. She helped me get into the final round of interviews, and even though I'm still waiting for the results, I feel that moving forward, I already have multiple skills to succeed in future interviews. Thanks, Alison! You're the best!

Mauricio A.