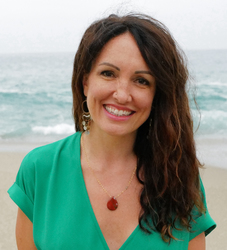 Alison Hartson

Honolulu, Hawaii
Life Coach, Relationship Coach, Spirituality Coach
I coach people determined to improve their relationships or career, and who seek purpose and meaning. Align your entire life by re-discovering your truth and overcoming self-limiting beliefs.
About Me
Three of the biggest challenges for most of us are (1) taking responsibility for everything in our life, including those outside our control (this can be a really tough pill to swallow); (2) overcoming self-limiting beliefs (or even being aware of them); and (3) aligning our decisions with our values.
Learn to self-reflect in a productive way that will improve your relationships with others (starting with yourself!), enhance productivity at home and in the workplace, and find direction and purpose in your life.
Whether I'm supporting you with a very personal situation, or helping you with a professional vision – my goal remains the same: to be part of building a world that is compassionate, sustainable, and filled with joy.
I have always known that the health of our communities depends on the health of each person. As a lifelong student of self-development, I know that the whole person (mind, body, soul) is wholly important to turning our greatest challenges into our greatest teachers.
I have over 15 years of experience working with adults, teenagers, and families to support them as they improve their relationships, achieve their personal and professional goals, and find meaning in their life.
I taught high school in a low-income district and designed an educational program to help teenagers at-risk of not graduating to overcome some of their greatest challenges. After witnessing systemic issues in the educational system, I became an Executive Director of a national non-profit where I organized thousands of volunteers throughout the world to learn how to politically advocate for themselves. I built systems for project implementation at the local and national levels, organized workshops, and advised people on how to move through some of their greatest challenges – together.
I love helping people create the life they deserve by re-discovering how capable they are, and then witnessing the ripple effect each person has with their family, job, and community.
Reviews
Alison doesn't have any reviews yet.