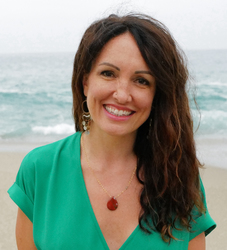 Ali Hartson

Honolulu, Hawaii
Life Coach, Relationship Coach, Spirituality Coach
BA
I support people who are ready to make big changes. They are committed to doing the work in between sessions and to showing up to sessions prepared to dive deep for a lifestyle makeover.
Details

Honolulu, Hawaii 96828

(714) 388-6179

Send Message
Visit Website
Hourly Rate: $70 to $200 US Dollars
Gender: Female
About Me
I am a holistic health practitioner with a unique, integrative approach to holistic healing. I combine coaching, energy healing, and massage therapy for a unique session every single time.
As a lifelong student of self-development, I know that the whole person is wholly important to turning our greatest challenges into our greatest teachers.
I founded Sophia Insight because I have seen a great need for more people to have access to resources that teach them how to overcome old-world ways of living that include trauma, insecurity, scarcity mindset, victim mindset, and shame & blame.
After supporting thousands of people, and having key supportive people in my own life, I know what a huge a difference it makes to have one-on-one support for creating our best life.
After facing my own battles with depression, suicidal tendencies, addiction, abuse, and loss – I know that we all have the ability to overcome our greatest fears and create the world we want to live in.
I also knows that it isn't easy, but it's also not as hard as we tend to make it. In fact, healing and learning and growing can be incredibly beautiful… even exciting. And we don't have to do it alone.
One of my many gifts to the world (we all have them… what are yours?) is moving beyond dreaming and theorizing in order to implement what I learn into my daily life, and then helping others to do the same.
As souls having a physical experience, I am here to help you learn how to live beautifully in both.
I am known for my bold, non-judgmental, honest, and always loving guidance. I am particularly skilled at intuitively understanding your needs, deeply-listening to your unique circumstances, and providing guidance to help you learn practical tools so that you will see tangible results in real life.
Most importantly, I'm told that I have a keen way of helping others to discover the answers within themselves.
Reviews
Ali doesn't have any reviews yet.