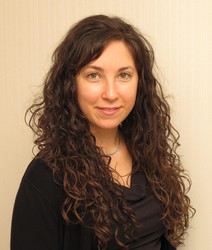 Alison Kate

New York, New York
Life Coach, Health and Fitness Coach, Spirituality Coach
Hypnotherapist, Yoga Teacher, Meditation Teacher, Past Life Regression Guide, Sound Healer, Energy Healer
Has following society's standards left you feeling empty or anxious? I help you reconnect to your Real-Raw-Self, ditch the shoulds, and unapologetically live a courageous exciting life on YOUR TERMS.
About Me
I coach those who know deep inside that a fulfilling, happier life is possible, but are hopeless because months go by with no real change.
Do the never-ending demands of life keep you feeling stuck, overwhelmed, and locked into the same monotonous way? Are you dissatisfied but lack the clarity, direction, and confidence needed to get to your next level?
This is because we live our lives guided by external factors instead of tuning in to our personal guidance, wisdom, and truth. Fortunately we all have this intuition built into our DNA; we just have to learn how to use it!
That's where my coaching comes in. I'll guide you to personal re-discovery, remove unconscious roadblocks, and offer unwavering support. My goal is to help you RE-DESIGN your life, release thoughts and behaviors that hold you back, develop a profound connection to self, and become the BEST BOLD RAW YOU.
You will feel vibrantly alive, upbeat, and peaceful within weeks.
My clients happily experience a boost in their mood, a grounding into the Real-Raw-Self they've never felt before, and an exciting exploration out of their comfort zone that leads to quick and satisfying growth.
Feel inspired to find the you on YOUR TERMS and live a more dynamic energized life?
That means today is the day to start! I would be happy to assist you on your journey.
Email or call to schedule your free consult.
ABOUT ME
I have been coaching for 8 years, living a path of self-development for 20 years, and am uniquely qualified to guide you on your transformational journey.
I went from being an anxious, disconnected, and confused teenager to being grounded, confident, wondrously excited by my life, and passionate about forever learning and growing as a unique being.
TRAININGS
- Transformation Coach
- Integrative Hypnotherapy
- Embodyoga Teacher
- MBSR Meditation Teacher
- Past Life Regression Therapy
- Neuro Linguistic Programming
- Emotional Freedom Technique
- Theta Healing
- Ayurveda
- BA Economics and Sociology
Reviews
15 reviews (5.0)
Alison is such a calm, reassuring presence and creates such a safe space for transformation and deep healing to occur. I have had coaching, hypnotherapy, and theta healing sessions with her and have definitely noticed important energetic shifts that have occurred within me and that have stuck with me after the sessions, freeing me up to experience a more expanded, peaceful, and enjoyable life. And I am so grateful to her for that! Her passion and talent for what she does and her genuine care for people and sincere desire to help is obvious. I highly recommend her!

Lauren M, Artist, New York, NY
Alison helped me with some mental schemes that prevented me from living my life the way I would like to, and my life has changed! She is sweet and knows how to create a safe and non-judging atmosphere to make you feel comfortable. She gave me many tips, many techniques that I can apply everyday. It is obvious that she really cares about people and is committed in helping you any ways she can. I definitely recommend her!

Benedicte F, Designer, Colombia
I recently started a class at work in yoga. Being new to this form of exercise and stretching, I sought out one-on-one lessons with an instructor who could bring quality and control to my movements. This instructor is Alison. Being pre-diabetic, circulation, flexibility, and strength are important to my overall health and ability to do those things that I enjoy doing. Alison brings you into a comfortable and low pressure space where she customizes each lesson to how you're feeling at that moment. Individualized attention has honed my skills and improved my overall peace and composure. I heartily recommend seeing her for her individual attention and care.

David C, Biotech, New York, NY
As a beginner student I am very intimidated in a group class, so I decided to do some private yoga lessons and weight loss coaching with Alison. Alison is wonderful. She works with my limitations but isn't shy in pushing me to do more. She truly loves what she does and wants to help you be better.

Deborah B, Project Coordinator, New York, NY
I have never in my life had a greater experience then the one I had with Alison. I was unsure if coaching and yoga would be the answer or my anxiety but after working with Alison I felt amazing and peace with myself and relaxed in a way I haven't felt in years. Truly a great experience and I recommend everyone give her a chance. She can change your life!

Andres M, Hospitality, Red bank, New Jersey
Alison breaks everything down in language that is easy to understand and relate to. I believe Alison's best attribute is her ability to create a warm and welcoming environment through her calming energy that makes you willing to try new things, out of your comfort zone. I appreciate all the small details and creative ideas Alison provides when coaching. She does not ask for perfection but she does expect effort on your part and active awareness. I've come to really enjoy a new lifestyle that I never thought I would and for that I thank Alison.

Danny M, Brazilian Jiu Jitsu Practitioner, Queens, New York
Alison is very knowledgeable, fun and most important of all patient. I prefer to have things broken down for me and she does just that. Alison shares info and lots of fanastic ideas in a kind way. She has helped me improve in areas that I had no idea I needed, which has been life changing. I was very fortunate to find Alison!

Andrew S, Signal Engineer at Long Island Rail Road, Long Island, NY
I have been taking weekly coaching and yoga lessons from Alison for the last several months, and it has had a profound impact on my ability to manage stress and anxiety in several aspects of my life. In addition to being knowledgeable about the practice, history and benefits of yoga, Alison has the most generous and intuitive personality. Alison has the rare ability to meet people where they are and become a partner in whatever journey they are on -- combine this spirit with the power of yoga and every session becomes transformative in some new, personal way. Regardless of what happened in the previous session, Alison begins each week with a blank page and without expectations – she tailors the intensity and focus of the session to how you're feeling when you walk in the door. And this is just the emotional strength that comes with working with Alison; she is also able to whip your butt into shape too! The weekly sessions with Alison have helped me gain flexibility, balance, and have made me feel physically stronger and more comfortable in my body. I highly recommend the individual sessions with Alison!

Benjamin L, Education Specialist, New York, NY
Alison helped me change my lifestyle and therefore my health. My life is crazy busy and its very hard for me to prioritize self-care and take good care of myself...especially in the context of my family. Week by week, Alison gave me suggestions, supportively held me accountable, and helped me make adjustments along the way so I found solutions and changes that I was able to sustain. She is talented at what she does and an effective and caring coach and I'm grateful for our ongoing work together, all the changes I've already made, and all that is to come. Alison helps me feel like the sky is the limit for me making changes to be healthier, happier, and the best version of myself that I can be. I highly recommend her!

Mandy L, Entrepreneur and Mom, Nevada
I just completed my 90 day transformation with Alison and as a result I feel more confident, balanced, energized and connected. As a creature of habit who can be extreme in her daily rituals, she challenged me to think outside the lines and gave me a healthy push in the right direction where I needed it. I came to Alison in the middle of a ten month struggle with stress and anxiety. I also had ongoing issues with a close relationship and an allergy diagnosis that was causing flareups on my skin, which all led me to feel out of control, fearful and stuck. Alison's protocol was simply life changing! Within a short time, the fear I was experiencing transformed into curiosity and an opportunity for growth. With Alison's help, I started incorporating back into my life the things that brought me joy; like yoga, meditation, and experimenting with new recipes to aid my allergy. My stress and anxiety dissipated and my relationships became manageable. She guided me back to my true self with visualization exercises that highlighted honoring myself, my needs, and revealed how this is essential to overall well-being and happiness. I'm grateful for what I took away from our sessions. I wouldn't have gotten where I am now on my own had I not worked with Alison. Her extensive background and expertise in yoga, meditation and spirituality is incorporated throughout her sessions in a very special way. You can be sure to feel empowered after each week. Join her program today -- your mind, body and soul will thank you!

Alicia P, Co-Owner at WundaBar Pilates - NYC
Great coach and SOOO knowledgeable!! Tendinitis of the hamstring is not fun at all. Especially when it lasts 2 years. It limits your activities and weighs on you mentally like all physical ailments. After trying many rehabilitation therapies and exercises, I still had a lot of pain and limited range of motion in my leg. There are many great yoga teachers and trainers but some stand out above the rest. Alison is so knowledgeable in the world of yoga, but equally in rehabilitation and physical therapy. Her ability to diagnose, treat, and create specific exercises for an individuals case is top notch. Alison incorporates other exercises in addition to the practice of yoga as well as creating and teaching people to have a peaceful nurturing approach to exercise and fitness. Whatever you physical goals are, I highly recommend incorporating yoga and seeing Alison. For someone like myself who was badly injured and never did yoga before and doing it consistently within very little time I saw quick results and complete healing of injuries. Alison is the real deal, in addition to your other activities give Alison and yoga a try!!

David S, Project Manager, Westfield, NJ
Alison is an excellent coach! I came to her for breaking old and dysfunctional patterns of my reactions to others and after just the first session, I felt more confident, in control, and able to make the changes I had been struggling with for so many years. The sessions were incredibly helpful AND she gave me a bunch of quick and effective tools to practice on my own at home. After only one session, I was already reacting differently and feeling far less triggered by the comments and behaviors of other people, including those closest to me. And, after just a few sessions, I had completely eliminated feeling triggered, I was in control of my responses, and I was feeling fantastic. I highly recommend working with Alison. She has a special talent for this work and I'm very grateful to her for the changes I was able to make.

Barbara G, Retired Elementary School Teacher, New Brunswick, NJ
I had been thinking about taking up yoga both to build strength and to stretch (mostly to support my tennis game) and when a friend recommend I contact Alison, I now know it was meant to be! I had never practiced yoga before so was excited to work one on one with someone. From the start Alison personalized the sessions by talking about goals and expectations, and continues to do these check ins on a weekly basis. Over the course of our practice together, I've become more aware of what my body is capable of and of the mind/body connection which is a direct result of Alison understanding how to connect what I'm feeling to the right practice. Plus, there's been plenty of times I didn't think I'd be able to get into a pose and she has a way of giving direction and a gentle nudge that get's me there. Alison's Yoga coaching has been a great experience! I'm so happy to have found her and highly recommend working with her!

Darian S, Executive Sales, New York, NY
I met with Alison for hypnotherapy because I was having a lot of stress and anxiety at work. I began feeling unsure of myself and my abilities. It was effecting my overall outlook. After only one session, I felt a huge weight was lifted! Everything shifted! Not only was the session itself very powerful, but Alison gave me the tools to use on my own to change my way of thinking and feeling about the situation. She is very professional while also demonstrating compassion, understanding and a sincere desire to help. I am an absolute believer in hypnotherapy and Alison has truly changed my life. I cannot recommend her highly enough!

Lauren H, Attorney, Boston, MA
Alison has a very unique approach to coaching. Her technique goes beyond the traditional and allows the client to be an active participant in the healing process. Using modalities that are both energy-centric, i.e. tapping, and visually stimulating, she is able to reduce the pain point and provide triggers that can be successfully employed long after the session is complete. I highly recommend Alison if you are looking to improve a particular situation or if you would like to improve your emotional well-being.

Lynne D, CEO, Founder at Kismet Alchemy, New York NY