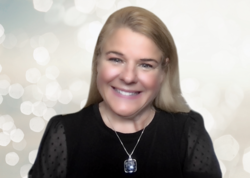 Allison Cowan

Willoughby, Ohio
Life Coach, Relationship Coach, Performance Coach
M.Ed
Purposeful Pathways, and Allison Cowan, partners with "Purpose-FULL" individuals who are committed to igniting their authentic selves, discerning meaningful actions and attaining impactful outcomes.
About Me
With 20+ years of experience, Allison Cowan, M.Ed., founder and owner of Purposeful Pathways Life Coaching, is a purposeful living catalyst and a life-long educator, mentor, and coach.
Through heart-centered human connection, Allison pledges guidance and support throughout the life coaching experience. By embarking on the conscientious endeavor of realizing one's genuine self, Allison is committed to inspiring, motivating, and leading others with compassion and empathy to become more aware, and gain clarity so that aspirations and outcomes will not only uncover the true magnificence of one's being, but invoke purposeful transformations.
Areas of expertise includes:
LIFE PATH PLANNING AND PERSONAL LIFE GROWTH:
*Bringing Life Challenges to light
*Exploring and Navigating a Life Growth Plan
*Developing a Life Vision and Finding Your Purpose
*Managing Life Transitions
*Building Confidence and Self-Worth
*Discovering and Embracing Your True Self
*Finding Personal Fulfillment
*Reframing Negative Thinking
*Discovering Limiting Beliefs that may be Getting in the Way of *GrowthDeveloping New Habits and Skills
*Improving Communication Skills in ALL Relationships
CLARIFYING VALUES, NEEDS, ASPIRATIONS AND OUTCOMES:
*Discover and Strengthen Core Values
*Clarifying Priorities, Goals and Aspirations and Achieving Them
*Conquering Decision Making
*Overcoming Procrastination or Lack of Motivation
*Improve Your Ability to Learn Form Mistakes and Failure
TRANSFORMATION:
*Commit to and Sustain Meaningful and Purposeful Intentions
*Develop Action Plans to Attain Desired Outcomes
*Have and Accountability Structure
*Celebrate and Honor Achievements
Reviews
Allison doesn't have any reviews yet.