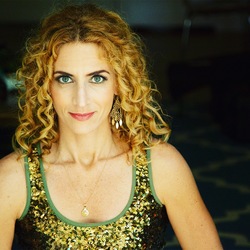 Allison Samon

West Hollywood, California
Health and Fitness Coach
Functional Nutrition & Lifestyle Practitioner, Certified Holistic Health Coach, IAHC, AADP
I work with health conscious women and men to demystify complex health issues like weight, chronic pain and fertility, in ways that are easy, fun and sustainable.
Details

West Hollywood, California 90069
424-288-4545
Send Message
Visit Website
Hourly Rate: $150 to $300 US Dollars
Gender: Female
About Me
Allison Samon, known professionally as Health Allie, is an Functional Nutrition and Lifestyle Practitioner and Certified Holistic Health Coach who's helped hundreds of people re-design their lifestyles so they can get fit, energized and pain-free in ways that are easy, fun and sustainable.
Beginning In her 20s, Allison struggled with chronic pain for over 10 years. Her remarkable healing journey became the basis for her programs: Empowered Weight Loss, Healthstyle Reboot, and the Healthy Without Struggle Blueprint. She's also a featured author in the new book "Teach Your Expertise." But her proudest accomplishment is becoming a first time Mom over 40 and inspiring other women to have successful, healthy pregnancies despite being considered "geriatric" by the conventional standards.
Some of my clients have gotten off medications that were causing them painful side effects, lost 60 lbs over the course of a year, regained their energy and mobility after years of fatigue and inflammation.
My clients have struggled with Hashimoto's, Fibromyalgia, excess weight that won't budge, brain fog, IBS, Interstitial Cystitis and more. In taking a functional approach, we take a deep dive into their health history, current life circumstances and preferences to design a program that supports their own unique physiology for healing.
If you're new to Functional Nutrition: it serves the needs of the individual. It recognizes each person's unique capabilities for making the diet and lifestyle modifications that foster the physiological and psychological shifts that enable their body to cultivate its ultimate healing potential. Functional Nutrition does not exist in isolation of other health or medical support, but in tandem with it. We are recognizing your role in your own health care. I serve as your guide to help determine the best and most fitting modes of patient centered self-care. So how can I support you and your body in healing?
Reviews
Allie Samon is the most valuable and truly amazing investment I have ever made in myself! She provided the education, accountability, personalization, and kindness that has helped me change my life for the better. Working with Allie has opened my eyes to the specific things in my diet and environment that challenged me (body, mind, and spirit). Today I am able to better navigate my day and my meals armed with understanding - I simply feel "in beautiful balance". Allie understands the challenges of living in this modern world, and I completely credit her with helping me find a path to be healthier, stronger, happier, and more hopeful.

Jennifer G.