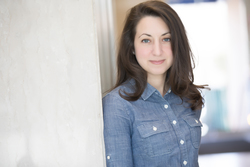 Alyssa Adams

Bethesda, Maryland
Entrepreneurship Coach, Executive Coach, Leadership Coach
Doctor of Psychology (PsyD), Board Certified Coach (BCC), Associate Certified Coach (ACC)
I help entrepreneurs stop the overwhelm and exhaustion and find calm so they can reignite their drive to go after their dream and create big success.
About Me
I'm a clinical psychologist, intuitive business coach, and executive coach. I specialize in helping entrepreneurs to grow their business without burning themselves out. We work on saying "no" to the wrong things and "yes" to the right things to create profit while keeping your sanity.
I help executives to perform at their peak both personally and professionally. We work on making decisions quickly and easily that are aligned with your values and the mission of your organization. We use self reflection as a catalyst for change. We hone your ability to manage uncertainty while making changes in a complex environment. We fine tune your interpersonal skills so you can spark your team's genius and you can be exceptional together.
The skills that helped you reach success may not be enough to reach the next level of success. I love helping my clients with the "mental game" that often keeps us from achieving our goals. We tend to act and behave in ways that fulfill our expectations of what is possible for us. We let our expectations and assumptions create our reality. Let's push the fear, worry, self-doubt, and inner critic away to clear a path for your success - in both your personal and professional life!
I'm the head coach and founder of a boutique coaching practice in Washington, DC. I work with clients virtually (via phone or video call) and am available to work with clients all over the world.
I'm here to hold you accountable, ask powerful questions, foster your intuition, help you think "bigger," and hurdle whatever obstacles are holding you back. Our coaching work will be transformative, empowering, and fun. I'll push you outside of your comfort zone with kindness and support. I'd love to talk with you.
Reviews
I was in therapy before and although it was useful, I didnt find it truly transformative. When working with Alyssa, even from the initial session, she helped me to see the strengths in my character and how to apply them to my career. She also helped me pinpoint my true desires and what I can do to make them work for me in the professional world. Through her questions, I was able to understand what I wanted in an existing relationship and my responsibility in it. I truly feel that Im changing as a professional woman, as well as a woman in a relationship with a man. This was achieved in just a couple of months of working with Alyssa. Her style is supportive, thought-provoking and results-driven. Thank you for the help. Im very glad that I signed up for the coaching and I look forward to more sessions.

Alona P.