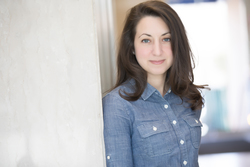 Alyssa Adams

Bethesda, Maryland
Entrepreneurship Coach, Business Coach, Life Coach
Doctor of Psychology (PsyD), Board Certified Coach (BCC), Associate Certified Coach (ACC)
I help therapists, coaches, & healers to grow their practices by getting more clients or adding new income streams, so they can make even more money doing the work they were called to do in this life.
About Me
If you're looking for a coach who is deeply committed to your expertise and is full of uncommon ideas, you're in the right place.
Drawing on my 15 years of clinical experience, I help you to build an uncommon practice by infusing your unique ideas into your clinical work and your marketing. Together, we grow your practice by getting more clients or adding new income streams, so you can make even more money doing the work you were called to do in this life.
In my uncommon practice, I've been featured in media outlets, such as Brit + Co, Bustle, BestLife, Popsugar, and Upjourney. I co-authored a certification program in nutritional psychology, shared my ideas at national conferences, facilitated workshops, webinars, and networking events, and sold profitable online courses. I currently host The Uncommon Couch podcast, facilitate group coaching programs, and work with individual coaching clients. I like all the things.
I want you to BELIEVE that you can choose to do whatever YOU want. I strongly encourage you to drop the "shoulds," narrow and rigid definitions of what you're "supposed" to be, and entrenched dogma around healing. There is so much more that is available to you - there is possibility and opportunity everywhere.
As a psychologist, coach, entrepreneur, and uncommon soul, I believe that your life intersects with your business. Change yourself, uplevel your business. Evolve your business, uplevel your life.
I integrate everything I know about behavior change, personal growth, and business building and spin it together to create a UNIQUE and CURATED coaching experience that is based on exactly what YOU need. Your life and your business are unique, so you need a unique coaching program to match.
This is not a cookie-cutter program. It is tailored to meet your unique needs.
Let's start the adventure!
Reviews
I was in therapy before and although it was useful, I didnt find it truly transformative. When working with Alyssa, even from the initial session, she helped me to see the strengths in my character and how to apply them to my career. She also helped me pinpoint my true desires and what I can do to make them work for me in the professional world. Through her questions, I was able to understand what I wanted in an existing relationship and my responsibility in it. I truly feel that Im changing as a professional woman, as well as a woman in a relationship with a man. This was achieved in just a couple of months of working with Alyssa. Her style is supportive, thought-provoking and results-driven. Thank you for the help. Im very glad that I signed up for the coaching and I look forward to more sessions.

Alona P.