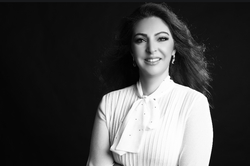 Executive Coach, Business Coach, Performance Coach
MBA
Applying years of executive education experience, I partner with HR Directors, Heads of Learning & Development, CEOs, and other executive and clients who are looking to improve on thier career level.
About Me
As an ambitious, ICF-certified Executive and Professional Coach, Amaal Alani has a passion for delivering coaching to executives and high-potential leaders to support personal and professional development, refine, and improve bottom-line growth.
Recognized as a leader, Amaal is eager to provide impeccable support to diverse clients while maintaining 100% confidentiality. She is skilled at asking questions, challenging assumptions, managing and prioritizing resources, and interpreting 360-degree and behavioral assessments. She is also proficient in conducting interviews to support clients in gaining self-awareness and establishing development goals.
Amaal proactively leverages her business background and well-rounded abilities to meet with clients, clarify their specific objectives, and devise strategies to help organizations and professionals accomplish desired goals. Her objective is not to teach clients, but to assist them in enhancing their leadership and critical decision-making skills to facilitate improvements in performance. In addition, she has hands-on expertise in maintaining adherence to the ICF Code of Ethics and fostering healthy relationships with clients from different ethnic backgrounds.
With
• a Master of Business Administration, Saginaw Valley State University, MI, USA
• Certificates in Executive and Professional Coaching, University of Texas at Dallas, TX, USA
• Certificate in Emotional and Social Intelligence, University of California, Davies, CA
• Women in Leadership, Case Western Reserve University, Cleveland, Ohio
• Managing Emotions in Times of Uncertainty and Stress, Yale University, New Haven, CT
Amaal is well-equipped to support clients in leadership development. She actively utilizes her executive coaching skills and manages performance by identifying key growth areas, with a focus on enhancing communication, interpersonal, time management, and stress management skills. She is known for providing exceptional ongoing support.
Reviews
AMAAL doesn't have any reviews yet.