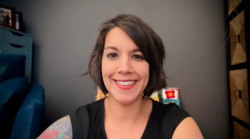 Dr Amanda Barrientez

Colorado Springs, Colorado
Entrepreneurship Coach, Money and Finance Coach, Spirituality Coach
Certified Energy Editor®, Values Determination Certified®, Demartini Method Certified®
I am a money mindset and manifestation coach for coach-type entrepreneurs. I help business owners breakthrough their unconscious money blocks so they can scale their businesses more easily.
About Me
Dr. Amanda Barrientez - known as "The Money Healer" - is the founder of NFA - No Fucking Around - Money, the host of the NFA Money YouTube Channel and she's been featured on over 150 podcasts.
After going from food stamps to building a 6-figure business fast, Dr. Amanda's been on a quest to teach coach-type entrepreneurs her 3-step NFA Money Formula™ so they can confidently attract easier money into their businesses doing exactly what they love to do!
Dr. Amanda offers 1:1 coaching, masterminds and online courses that teach entrepreneurs how to reprogram their money mindset. Using her NFA Money Formula™, you will learn how to heal your relationship to money and permanently change your brain so you can create money confidence. Money confidence is what she describes as feeling like you have a magic want to generate money under all conditions. (Secret: It's really knowing how to apply the art and science of the Law of Attraction and Manifesting!)
Working together, you will learn exactly how to work less, make more and have fun - scaling your business from your Zone of Genius. Sound good? Reach out, so together, we can co-create time and money freedom for you!
Reviews
Dr. Amanda is enthusiastic, engaging and just amazing to work with! She makes things so easy to understand and has great tools to help you move forward on whatever you are working on. I would recommend her to everyone!

Teresa Braden