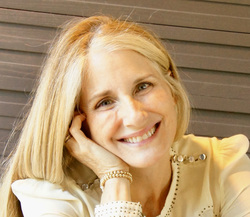 Amanda Deitsch

Savannah, Georgia
Entrepreneurship Coach, Executive Coach, Life Coach
I coach designers, investors and entrepreneurs creating a more sustainable future. Align your aspirations and objectives, increase your opportunity and impact. Structure your decision making process.
About Me
It is my job to act as your catalyst for clarity. Together we will propel your vision with intention and resilience. Are you an ESG investor struggling to structure your decision process? A designer or entrepreneur trying to scale your vision and maintain core beliefs? My coaching style will help you quickly and fluidly find new answers to enhance your ROI. My personal journey alongside changemakers and visionaries enables me to understand thinkers and doers.
I am inspired by a vision of the world that honors our planet and balances the needs of society with the obligation of stewardship. SAFRI coaching is a vital piece of this puzzle. I was raised in a family that honored the arts: my father was an art dealer; my mother was a garden designer; and my older brother was a professional diver, ecologist and author. These are some of the values informing my coaching vision. Trained in London at the Architectural Association, and in Italy as a painting restorer, I worked for 8 years as a specialist at Sotheby's in London, and New York. I later started an interior design firm and Harris-Deitsch Art Consultants.
My process is holistic and tailored to you. We partner to find a unique solution to your specific constraint. Engagement begins with a questionnaire laying the foundation for a 1-1 discovery call. As we explore your answers, we evaluate mindset, motivation and commitment. With a clear agenda, I design a program unique to your goals. Average engagement are 4-6 months; length and frequency of meetings depend on you.
This approach has been informed by my own journey.
I have studied and worked with holistic practices for 20 years; professional training in meditation, breathwork, visualization, and relaxation techniques. 2016 DeRose Meditation instructor; 2019 Theory U, Otto Scharmer (MIT) - new approaches to management for entrepreneurs and innovators; 2020 THSA Advanced Health & Wellness Coach; 2021 pursuing ICF ACC and ACE certification.
Reviews
4 reviews (5.0)
Amanda has helped me hone in my personal and professional ambitions. Like many, I am often hindered by my own internal thoughts and analyses. Through her collaborative approach, she has helped me construct a mental frame work to prioritize and pursue both personal and professional goals. She has the unique ability to bring the peripheries into focus allowing one to organically arrive at new ideas and alternative ways to approach opportunities. Trust, experience, passion, and results.

Matthew Bacon, Private Equity Real Estate Associate
Amanda has been instrumental in my personal development. With her guidance, I have developed the tools needed to reframe my mindset and outlook on key areas of my life and learned how to absorb these new leanings through meditation and relaxation. Amanda's perceptive, compassionate, and empathetic nature shines through all of her work.

Gaia Brignone, Mental Health Activist
I have been seeing Amanda for a few months now and can honestly say it was the best decision - Amanda is approachable and I felt immediately comfortable with her. She has helped me work through a number of questions I have had around my business and moving forwards. With her calm manner and sharp insight, she has got right to the heart of the matter with a few simple words that make me challenge myself and find a new, better, way forward. If you have a head full of thoughts and ideas and need help with clarity and feeling certainty about your choices, I cannot recommend Amanda enough - she feels like a key part of my business now and I am looking forward to working with her more in the future.

Sonja Colman
I highly recommend Amanda as a life coach! I have been working with Amanda for the past three months to focus on career advancement, personal relationships and improving my golf game. I am constantly impressed by her unique insights and the breadth of her knowledge base. She is a versatile coach that I feel comfortable discussing a wide range of goals with. Amanda has introduced me to a variety of new techniques, related to repetition, breathing and focus, which I have leveraged to accomplish my short-term goals related to golf. She has helped me realize the importance of the mental aspect of the game, something that I had long neglected. We developed strategies to clear my head space and foster positive thoughts, which directly translates to my level of play. I felt that every session was very actionable, and she did a great job of holding me accountable in between sessions. I look forward to continuing my work with Amanda!

Parker Smith, Private Equity Real Estate Associate