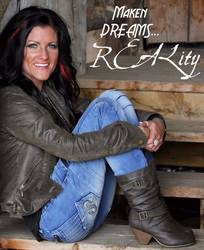 Amanda Danielle

Calgary, Alberta
Life Coach, Career Coach, Spirituality Coach
I help clients gain confidence, release mindset blocks and find balance in all areas of life. We get to the core find the root to what's keeping us stuck from achieving goals and a fulfilled life!
About Me
I have been in the personal and professional industry as a therapist since 2003.
Helping individuals reclaim self worth, self confidence, self-esteem while flourishing their passionate purpose filled life! I thrive on empowering and enriching lives to live their greatest potentials!
The incredible thing about confidence is that it is a mental state you can develop to advance in all areas of life. Confidence gives you strength with style. It is that something which someone admires. And once you have it, your success will become inevitable.
• Learn why becoming strong emotionally and mentally should be your no.1 priority
• Increase your confidence, so that you can take action towards creating the life you desire
• Discover resources to help you live in a healthy self- talk internally and externally, mind, body and soul.
• Find out how to build a winner self, and finally release fear
• Acquire simple communication skills so that you have certainty communicating healthily to others.
I have a passionate heart to bring awareness to lives, digging deep for the change that every individual deserves in all areas of life and invited to speak on international stages!
I work with women to reconnect their courage and confidence so that they can achieve big goals and permanently improve their results in every area of their lives!
I have acquired many certifications, due to my own health I had to step away from my primary hands on therapy which lead me to coaching, mentoring and motivational speaking and it's been AMAZING to share a gift strengthened from my own journey! Being able to empower, inspire and connect women to achieve their goals, reconnect their confidence & Live their BEST LIFE!
If you are ready to take your life to the next level!
Send me a message!
I look forward to working together!
Amanda
Reviews
2 reviews (5.0)
Meeting Amanda has been one of the biggest blessings of my adult life. I was raped when i was a brand new Airman Basic in the Air National Guard. I have suffered horribly with PTSD for the last 7 or 8 years. I have learned that those defining moments do not have to define me forever. We did our first clearing session a couple of days ago and I can tell you, I feel so much better. I have more confidence when setting boundaries, I understand how to deal with the negative energy that is bombarding me daily. I honestly did not think any of this was possible. I will continue to use Amanda over my crappy VA coverage that was not intended to ever help make me better. They only try to numb the pain. That was absolutely unacceptable. Thank you Amanda! I hope we get to meet in person! #SoulSister

JAMIE RIDENHOUR
A little back story. May 2019 through January 2020 was a time filled with love, relapse, panic, fear, death of my youngest son, end of my 17 year marriage 6 weeks later, faith in knowing where my son was yet lack in my own personal faith that God hadnt completely abandoned me along with my family and husband, finding what I thought was love again, losing that, trying to die and too many more ups and downs to name. Approximately 5 weeks before I met the magnetic, full of life and joy, awe inspiring and AMAZING Amanda on January 15th, 2020 my prayers, cries out to God and begging the Lord had changed so many times. They had been June God take me home now I cant take the pain and loss October Lord thank you for showing me I can find joy in all things, love and laugh again November God why is the pain back and I suffered yet another loss, please I beg you to comfort me, bring me sweet rest mental, physical and emotional December God help me hold on just 5 more weeks, just get me through Christmas for my still 2 living children and parents and sister January week before the 15th God I dont hear you, feel you, see you or think that you are there anymore for me Im ready to be home at last, please show me mercy and take me NOW. I was walking breathing dead with one foot in the grave. Now to Wednesday January 15th, 2020 the day my life was about to not only change but be saved and I dont mean figuratively. Literally my life was saved. Amanda played a HUGE part in that. Myself and another person were allowed to pick from different groups of coaches without knowing much about them, basically knew what they looked like. I usually am shy and dont like to make decisions but I felt in my heart these next few days were my last chance at hope for surviving the future and little did I know at the time that I would also thrive! I spoke up with my buddy who seemed happy to go along with my selection and I had my eye on Amanda not knowing much if anything about her. Just felt drawn to her. If youve ever seen her or met her I think you could understand why I would be. If you havent had the opportunity to meet her I pray you do one day! Everyone needs to experience the beautiful, larger than life, make you wanna dance(even if you think you dont know how), make you want what she has as far as a light beaming so bright from within that you almost need sunglasses and shares with everyone she comes in contact with, fully committed to helping others and wanting them to succeed. Keep in mind the day I was drawn to her and got to pick her as my teams coaching group I wanted to die but decided to fully surrender to the process and put in the work that lie ahead, it was my last chance. So maybe I sound superficial picking Amanda because she is beautiful on the outside, exuding everything I wanted to be and have, a smile that you can tell comes from the deepest depths of her soul thats on fire! What I didnt know those first few hours when we chose her was how her outer beauty matched her inner beauty. Thats what I, as a Christian, call a God thing, placing the right people in your life at the right time for the right reasons that are beyond our understanding and capabilities to choose for ourselves. I didnt pick Amanda by accident, God had never left me and for the first time in my life I was assertive and not indecisive and bolted toward Amanda at the count of 3 when selections were to be made. I wanted her team but really found out I needed her team. I learned to love myself, I learned to forgive myself, I learned what I had been doing wrong(none of us are perfect), what I had been doing right and how to find a happy medium along with owning up to my own crap, take responsibility for my faults and mistakes yet quit taking responsibility of faults of others. Not blaming them but loving them for who they were and where they were. Facing their own demons and fighting battles I had no clue about. Basically I learned to love others that I felt hurt or abandoned me the way Amanda loved me from the second I ran up to her, without judgment or expectation of me to be anything other than who I was and essentially the warrior she played a tremendous role in helping me to become. She was firm but fair, didnt accept excuses but guided me to see things from a different perspective, and every bit coming from one of the fattest hearts I know. Shes a rockstar in my book! I could go on for hours and if youve even made it this far I applaud you. Shes worth every minute of your time to be around or read about just the total package and one of my angels on earth. Im a better person for just having been in the same room with her but lucky enough to get to call her my friend now. A lifeline I needed. Shes passionate, sensitive, expresses emotions, sparkles and goes off like a firework when she enters a room in the best possible way! She could turn the most mundane life moments into a party just by her being around her. If you cant tell I love you Amanda, I thank you for playing a role in saving my life, I am going to do my best to help just one person which pales in comparison to the amount of people youve already touched and helped. Not to mention those that are going to be impacted by you in the future. My story isnt over, its just beginning! I have joy and a zest for life that Ive never had in 41 years. There are not words adequate enough to express my gratitude for God placing sweet Amanda in my life.

Dawn Buentello