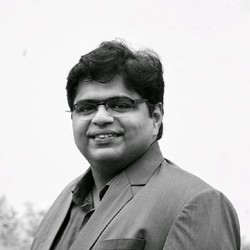 Amit Valsangkar

Pune, Maharashtra
Life Coach, Executive Coach, Relationship Coach
BS, MBA
Stuck or facing issues which are hampering your progress in life? I coach and partner with individuals or groups who want to overcome challenges and grow in Life on personal / professional front.
About Me
As stated by Betty Lam, is :
"Coaching can take you to uncharted territories that you never thought you would go to"
I am a professionally certified Life & Executive Coach.
1)Life Coaching :-
Life Coaching is a way to gain personalized guidance & one-on-one support to help you release your inhibitions & find clarity in your life. In Life coaching we are specialized in 3 key areas:-
a) Relationship :-
This arm of coaching helps you foster better relationships in professional as well as your personal life. I help you build a safe space as you face your fears and discover your own thought process.
b) Career :-
I help you make informed decisions about various facets of your career and support you in finding greater fulfilment of your aspirations. This enables one to make better decisions in life and build confidence to master one's skills.
c) Family :-
Coaching for Family includes Love, Hope and Compassion; because we know that's what works when it comes to Family and friends.
2) Executive Coaching
Executive coaching is focused on improving the performance of dynamic executives within an organization. I engage with you to clarify the blind spots and challenge them to achieve greater levels of success. We are specialized in following 3 areas when it comes to Executive Coaching
a) Leadership
Leadership Coaching is for dynamic professionals seeking help in boosting their ability to perform as a leader and to achieve their vision. I work with clients to maximise performance and increase their leadership skills in the workplace.
b) Performance
Performance Coaching is a process where one person enables the development and action planning of another, in order to bring about changes in their lives. I empower you to move forward at your pace with an equal and trusting relationship.
c) Team & Group
We collaborate in building strong teams or groups by partnering with them in attaining personal as well as team or group goals.
Reviews
6 reviews (5.0)
So grateful to Amit for guiding me the way he did. I was at crossroads on my next career move, and Amit helped me tremendously by providing well thought out options for me to choose from. Even after the session, he was happy to send me research material ultimately helping me get on the right path for myself. Will definitely recommend him and I will be back for more sessions in the future.

Shreya
I had a lovely personal and professional coaching session with Amit... He is an active listener with superb mentoring skills. I was expecting a session with Amit where he would advise me directions to take, to make my life happy. He instead taught me how to choose my own directions and grow as a person for unlimited happiness. I discovered the need to set goals, achieve them and celebrate. Since taking coaching sessions, I have gone back to playing sports, reading books, contacting old friends. It has also helped me strengthen relationships with my family. I have gained a lot more than I expected from the coaching sessions. This is just the start of new me !

Vishal Agarwal
It was great experience to discuss my career and personal goals with Amit and get his valuable inputs during the couple of coaching session. His strong empathy skills are very advantageous while understanding candidate's concerns and goals. He also brings broader industry knowledge so his suggestions are very comprehensive. I would recommend Amit to any individual, who are either early or late in their careers, to seek his coaching.

Pankaj
What is important for a coach is not to help you but to empower you. So that you can help yourself... And Amit did exactly the same .. his strength lies in his ability to understand what you're going through and push you to be better... He listened to me, encouraged me and ensured i do better after each session. I look forward to continuing my coaching journey with him.

Swati K
With Lots of difficulties in Career (Breaks) and personal life since long, I've decided to get come guidance and support. Wherein I came in contact with Amit Valsangkar as my personal life coach. Have attended 3-4 sessions till now. In which he not only listens every detail minutely but also assigns tasks as well. His sessions have really helped me to focus on myself as an individual, grow in my career, building confidence to cracks and face Interviews, Dealing with my personal life problems in a much better way. He has been a great helping hand and support all through. Looking forward for more such productive sessions in future.

Shweta Kshirsagar
I had my first session with Amit and it was fantastic. Wonderful Counsellor. He had helped in bringing positive thoughts to our minds which makes us reach our goals :)

Shweta Mishra