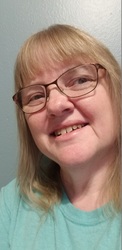 Amy Colgan Niemeyer

St. George, Utah
Life Coach, Family Coach, Career Coach
BA, Certified Professional Life Coach from Fowler International Academy of Professional Coaching
I guide you to get out of your own way so you can gain self-confidence, explore possibilities, find hope, realize your dreams, and live a more fulfilling life.
About Me
Are you struggling to get out of your own way and live a more meaningful life? Are you craving to rewrite old stories that don't serve you anymore? Are you itching to break out and experience new hobbies, cities, lifestyles, careers? Are you feeling stuck regarding which life path to take? Are you undecided about educational goals? Are you having a difficult time balancing life and career? Are you losing hope of ever feeling fulfilled? Are you looking for new career opportunities that provide more flexibility to better manage your health maintenance yet also offer financial security? Are you struggling to form deep connections, dealing with friend loss/abandonment? Are you ready to recreate your life?
I'm a confidence coach using the arts as tools for meaningful change. No need to be artsy, just curious and open to possibilities. With my signature DIBA coaching program (Dream. Imagine. Believe. Achieve.) I guide you to go within to find answers; use your imagination to rehearse tough conversations, break down barriers, explore possibilities, build confidence; and dig deep to find that nugget of gold, that aha moment, that insight that you've been missing. I'll facilitate your exploration of your lighter side as you seek out ways to bring more fun, play and laughter into your life. I'll also guide you as you seek out and forge deep connections to enhance your life and work. I'll strive to build trust and form deep connections with you, as my client, as well, in order to make our work together productive and positively life-changing.
Feel free, get energized and open your eyes and heart to a world where you can make a valuable contribution and you can feel fulfilled. You have a lot to give, you have much yet to experience, and I'm here to help you tap into that and make it happen.
I am a certified life coach and therapeutic art life coach. In addition, I have a BA in Sociology/Human Service
Reviews
4 reviews (1 verified) (5.0)
Amy is a great choice if you're looking for a career coach. She's great at listening to your concerns abd needs and helping to steer you in the direction of what makes sense for you. Shes also great at teaching you how to narrow down your focus when you are someone like me that can't focus long enough to stick with one thing and see it through. She has a lot of great resources that she shares with you along the way to continue through your process, and is always happy to help or answer any questions outside of your scheduled calls. I definitely recommend her to anyone needing help finding a new path or help learning how to focus yourself for success.

Sara G.
Discovering Coach Amy Colgan-Niemeyer has enhanced my life. When it comes to some areas of my life, I have the horrible habit of procrastination and an exhausting case of hoarding. Put the two together and you really have a mess! Without judgement, Amy has motivated me by helping me discover the best way for me to look forward to accomplishing the tasks at hand instead of setting them aside. As far as the hoarding goes, the help with procrastination has helped, but we continue to work on letting go of the items that do not enhance my life.

Juanita, Entrepreneur, Seattle, Washington
I recently completed Life Coach sessions with Amy and I found her very easy to talk to and felt that she was listening and actually hearing what I was saying. She prompted responses from me in the form of questions to get me thinking of how I could affect my own solutions while gently steering me toward some concrete advice. I feel she nailed it perfectly in my Vision Statement at the conclusion of our sessions and I will be listening and reading it over and over to keep myself on track. Thank you Amy!

Diane, Retired, Southern Utah
If you want a Boot Camp, a Quick Fix, a Marine Sergeant - don't come here. However, if you want long term support, someone who will be there, someone who offers instruction, information, support and challenge, then you have found the right person. Amy is a people person who wants you to have a long term future and not a quick fix. She cares about people and my interactions with her support this statement. She asks what I need, offers solutions, advice, encouragement and will actually let me know if I am not working on my program. She will let me know what is important for me to do to get where I need to be. Need, not want. Wants are daydreams, but needs are reality. She is my reality check and my comforter and my guide. Thanks Amy.

Anne, Counselor, Ontario, Canada