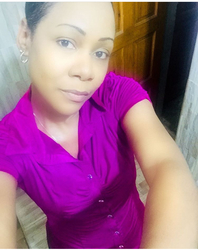 Life Coach
BS, Psychology, Certified (CBT) Cognitive Behavior Life Coach, Certified REBT Mindset Life Coach
Are you struggling following through with your goals? Do you feeling stressed, overwhelmed or stuck? Do you have a huge vision, but not sure where to start? Let's change that!
About Me
I coach people who are struggling to follow through with their goals, who have trouble creating defining a clear vision.
Do you have dreams and goals but feel like there is always some obstacle getting in the way? Do you feel like you're torn between doing what you really want and believing what you should do?Do you feel unsure of your purpose in life? Do you have a huge vision but not sure how to achieve it? If you can relate to any of these, you are not alone and it doesn't have to be this way.
Nothing feels worst than not living up to your potential. The reason you are having trouble is because you are holding on to negative core beliefs, that are not serving you. A rewired mindset will get you to where you want to be.
This is where my coaching comes in: My "Enriched Mind" Program is all about rewiring your mindset. We start by looking at what's keeping you stuck. Then we systematically rewire your mindset by getting rid of unhealthy patterns of thinking. Rewiring those faulty belief systems and stopping you from sabotaging yourself. Be able to choose your thoughts, while controlling your emotions.
My clients always tell me that the atmosphere I create gives them a sense of freedom to be themselves. One of trust and support that comes from knowing what truly matters to them. After working through my program they've developed the necessary skills to recognize their thoughts which ones benefits them and the ones that doesn't. Thus, developing a new sense of self-awareness.
I have a degree in Psychology, my focused areas of study were: Psychopathology which is the study of Mental Illness, Clinical Psychology, Counseling Psychology, Conflict Resolution and Family Dynamics. I'm also a Certified Rational Emotive Behavior Mindset Coach and Cognitive Behavior life coach. I have approximately 2 years of experience.
Request a free consultation and let's get start
Reviews
Amy doesn't have any reviews yet.