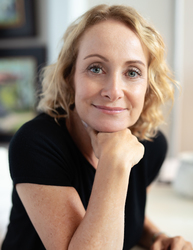 Amy Kan

South Pasadena, California
Leadership Coach, Executive Coach, Team Coach
Are you ready to lead in an uncertain future? I work with execs and emerging leaders to develop the essential capabilities required for the next normal, such as empathy, resiliency, agility and EQ.
About Me
Amy Kan helps develop emotionally intelligent leaders who are better equipped to inspire teams, see opportunities and lead through change. Working with individuals, teams and groups, Amy helps executives and emerging leaders develop the critical skills required in a post-pandemic world, such as empathy, the ability to influence, resiliency and communication.
With more than twenty years' experience leading teams as a marketing and communications executive, Amy understands the power of good communication to influence, motivate and inspire others. Her experience provides context to leadership coaching, training and facilitation, that focus on the underlying skills and behaviors that affect how we see ourselves, how we see others, and how we perform.
Amy launched Amy Kan Coaching in 2018, offering fully customizable services to organizations of all sizes, collaborating with other experienced professionals as needed, to scale solutions to meet clients' needs. She writes about leadership as a regular contributor to Fast Company as well as other business publications.
Amy received her MBA, with a concentration in marketing, from the London Business School, BA in Communications from the University of Michigan, and coach training from the Institute of Professional Excellence in Coaching (IPEC). She holds an Associate Certified Coach (ACC) certification from the International Coaching Federation (ICF).
Reviews
2 reviews (5.0)
Amys guidance over the last year has awakened me to a new set of possibilities in my career. Amy helped me become more confident in my work and to not undervalue my skillset/abilities. She is truly one of the most genuine people you will come to meet her approach to coaching makes you see in yourself a power you may not have known to exist. Amy is the reason I pursued a purpose-driven career, and she comes with my heartfelt recommendation.

Alexandra Vucetic
After receiving coaching from Amy, I have had my closest colleagues, friends and husband comment on the change they see in my attitude and words, as well as the growth I have achieved. I am still growing and Amy's guidance plays a part in my day to day life. In three months with Amy's guidance, I have morphed into a better leader for my team, a better employee and more importantly a kinder, gentler self assessor.

Peggy G