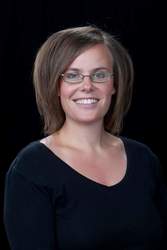 Amy Mair

St. George, Utah
Christian Coach, Health and Fitness Coach, Spirituality Coach
National Board Certified Health and Wellness Coach (NBC-HWC), Licensed Massage Therapist (LMT), Physical Therapist Assistant(PTA)
Are you a Christian woman who struggles? Do you love food and hate your body? I struggled too but have developed a reconstructing your temple program to bring you peace, confidence, and results.
About Me
Are you a Christian woman who is succeeding in life until it comes to food? Do you hate the way you look and are at war with your body? Have you tried everything under the sun but just can't find success in this area of your life? Are you fed up with all the diets and exercise routines out there? Are you looking for a better way, a different way to get results for this problem?
I have that better way. You can once and for all be at peace with your body before you even reach your health goals. Food will lose its control over you and you will be able to go to parties or be around your child's Halloween candy without feeling like you have to eat it all. You will have a healthy relationship with food. The reason you have failed so many times before is that your mindset was not corrected first. You were trying to just do it before you were really ready. Using your spirituality is a huge factor in my program in helping you achieve success.
This is where my expertise in coaching comes in. I have been down this same road. I know all the pitfalls. My immense education while helpful was missing one very important cornerstone. That cornerstone is spiritual health. My program "reconstructing your temple" is designed to lead you down the correct path step by step, adding foundational blocks one on top of the other. We will take a spiritual journey, that focuses at first more on what you are thinking and feeling than what you are putting in your mouth. Once the foundation is laid we can rebuild the you that you would like to see. The you that doesn't struggle in a room full of people at a potluck. You that sees your value and loves yourself unconditionally.
Clients feel at peace with their bodies and with food after going through my program. They have the correct mindset and tools to have freedom in this area of their life. They no longer feel powerless but empowered as they take the best care of their body than they ever have before. They truly believe and achieve health.
Reviews
2 reviews (5.0)
Amy has an extensive education in the area of food and nutrition. Her approach to health and wellness goes beyond traditional diet and exercise, and she encourages people to consider mental, emotional, and spiritual health as components in overall health and well-being. Amy is great at listening and she facilitates introspection without any fear of judgment or shame. Looking at health as more than just a number on a scale, or a calculation of calories in and calories out allows us to appreciate the abundance of activities and foods that make our bodies feel goodand losing weight is just a happy byproduct! I would recommend Amy to anyone who wants to stop using food as an emotional crutch, and is ready to start enjoying healthy living.

Lori R.
Amy is a very insightful coach. She has knowledge in nutrition, emotional health, exercise science, and also the difficulty of living through the hardship of struggling to be healthy herself. When a coach has been through the struggles of finding answers for her own body, she can truly understand when her clients are feeling hopeless and wanting to give up. When I worked with Amy, she listened. She knew the questions to ask so I could really probe my own consciousness and find the answers within myself. When we find the answers for ourselves instead of listening to what someone else thinks we should do, we are truly connecting with our own body. That's where healing takes place. Amy cares. I highly recommend her services and am grateful to have worked with her!

Connie Lancaster