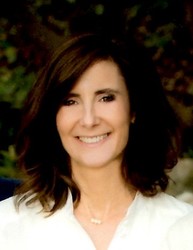 Amy Catherine Chibib

Austin, Texas
Career Coach, Life Coach, Leadership Coach
Basic Mediation Training & Neuroscience Academy Certification
I work with professionals stuck in a life transition. Feeling stressed & confused in all areas of career/life. Coaching to gain confidence,clarity & alignment in decisions that resonate with purpose.
About Me
I work with professionals at all levels in their career, actively seeking support and direction during career & life transitions. I bring over 20yrs. work experience while raising a family. My design thinking as a certified coach offers a holistic and peronalized approach in helping you "create a life that works". My ability to coach in a practical and connected way has resulted in many of my client's success with the process.
My strong listening skills and intuition allow me to make connections with the blind spots you can't see for yourself. I help you discover Your Why, Your values and define Your goals. I will coach your whole self, pose powerful questions, collaborate, fascilitate and evoke transformationm and empower action toward your goals. I have also studied and understand the neuroscience behind mindfulness and behaviors. It is critical to know the values that resonate within in order to change unwanted behaviors and create action plans that lead you to living more authentically and successfully. Negotiations and conflicts are a part of our daily lives and I have a knack for helping others bring clarity and resolution to situations that have presented challenges. Whether it's in the conference room or living room - life doesn't have to be a struggle! I look forward to working together to bring your dreams closer to reality.
Reviews
Amy Catherine doesn't have any reviews yet.