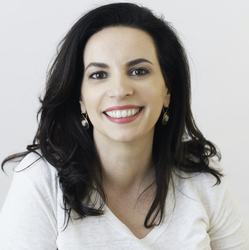 Ana-Maria Dimitrescu

Port Moody, British Columbia
Life Coach, Leadership Coach, Relationship Coach
Professional Certified Coach, Energy Leadership Index-Master Practitioner, Heart Centered Facilitator, BA in Speech Communication
I coach women who are disempowered and disconnected from themselves to become empowered and live life on their own terms, by elevating their level of awareness, energy, and self-leadership.
Details

Port Moody, British Columbia V3H 5A6
+17788401596
Send Message
Visit Website
Hourly Rate: $125 to $200 US Dollars
Gender: Female
About Me
Are you ready to meet the REAL you?
For the past seven years, I have been working as a Life and Leadership Coach, educating and coaching women and men on how to live purposeful lives + build meaningful relationships with themselves; ones that are inspired from the heart and led by higher levels of consciousness.
As a coach, what interests me most is helping you discover who you really are and what you can become.
My mission is to awaken your power, activate your inner wisdom, and transform your life from the core. I will coach you on developing self-awareness & cultivating a meaningful connection with yourself, discovering your resourcefulness for creating a more conscious life and becoming your radiant self.
Using my gifts as Conscious Life Creator, I will challenge your beliefs and help you change patterns of thinking and feeling rooted in uncertainty, fear, limitation, and lack. By focusing on what is real and alive within you, you will be empowered to build your life on your own terms. You will be able to connect your inner passions and purposes to heart-centered strategies that will allow you to thrive. You will discover new and exciting motivations that will help you develop a stronger and more compelling attitude and behavior.
The coaching process that I facilitate is a powerful, transformative journey of awareness, emerging motivation, and development. The pillars of my work are Awareness, Motivation, and Development. I bring to play tools and practices meant to create amazing shifts in your energy, focus, and perspective that will allow you to break through whatever is holding you back, to attain what it is that you really want.
Let me promise you this: when you shift your energy, focus, and perspective to what makes you come alive, and choose to lead your life from the heart, you will start to make more luminous + empowered choices. And all that you will want to have in your life will find its way to you. You will become a Conscious Life Creator.
Reviews
3 reviews (5.0)
I chose to work with Ana at a point in my life when I was unsure about certain critical decisions I was going to make in my life. I wanted the help of a specialist to help me understand and change the mindset that held me in place and prevented me from achieving my objectives. I truly believe that the help of a professional coach like Ana is extremely helpful and represents a very valuable asset in life. With Anas help, I was able to better understand and change my own way of thinking. As a result, I have been able to figure out what aspects help me and what sabotage me so that I can turn things around. As a result, I gained clarity about what I had to give up and what I wanted to keep in my life. I was impressed with the quality of the information I received. The warmth with which she communicates, her ability to deeply understand what was going on with me, and the fact that she was always there when I needed her, made our collaboration a very effective and enjoyable experience. The most meaningful aspect of working with Ana was that I started to appreciate myself more and have more confidence in myself. Working with Ana has contributed a lot to my evolution. With much pleasure and confidence, I recommend Ana to all those who would like to have a better perception of their life, who are ready to evolve, and who want to experience fulfillment in their lives.

B. Florea - Real Estate Consultant - Bucharest/Romania
I chose to work with Ana because I was at a point in my life when I just couldnt figure things out by myself. I truly needed someone to help me become aware of what was not working in my life. It's because I kept making the same unhealthy choices for myself, and most importantly, I kept lying to myself that I was happy. Mostly, I wanted someone to help me realize how I was sabotaging myself and how to let go of what was no longer serving my well-being. I worked with Ana for a long time. During this time, she helped me learn how to prioritize myself and become aware of the fact that I am the most significant person in my life. She helped me find ways to love myself and realize that if I am not truly dedicated to myself then there is no way I can be truly happy. This was one of my biggest takeaways. From that point on, I was able to see that how I treated myself was influencing how others would treat me as well. Ana supported me in becoming responsible for my decisions and embracing the idea that my choices, and only my choices, were directly impacting my happiness. Much more, with Anas help, I felt empowered to never allow anyone to treat me badly. As a result of working with Ana, I was able to gain more confidence in myself, leave a toxic relationship, and change self-sabotaging mechanisms that kept me in victim mode for too long. The result: I truly LOVE MYSELF, I know how to love others and how I want to be loved, and know that I AM WORTHY of being loved! What I love most about Ana is that she is warm, funny, optimistic, kind, and above all, she has a contagious positive energy. She is full of life. Above all, she saw in me and helped me see that too - all the kindness, grace, and love that I was not aware of. She is highly recommended to anyone wanting to find their way back to themselves. She helps people create the life they deserve and desire, regain their peace of mind, and find fulfillment in their lives.

Catalina - Singer
I first met Ana at the recommendation of a friend two years ago and I am extremely happy that I did! Ana appeared into my life when my relationship was falling apart, my motivation at work was inexistent and my overall energy was gone. It took a lot of work to understand what she was telling me, my core beliefs fought her constantly, but she showed that her patience was stronger than my refusal to want to heal. Ana showed me that I can, she showed me that my self worth and self confidence was only buried under some rocks, that it wasn't gone for good, as I had previously thought. For anybody interested in working with her, what you can expect is a coach that you feel becomes your souls friend. She's warm, she's kind, she is patient even when you refuse to see the light. The one aspect that made me believe in Ana and want to keep working with her, even when my mind said "no", was her desire to help me see who I really can be. She pushed me with kindness instead of frustration. I haven't worked with Ana in about a year and now I am in a new loving and healthy relationship, I changed profession to something that I am passionate about and love my new workplace, but I also made a friend for life.

Paula Dragomir