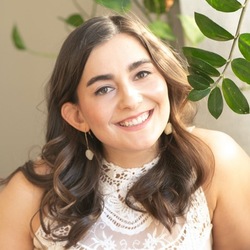 Anastasia Tripolskaya

New York, New York
Life Coach, Career Coach, Business Coach
BA, ICF (International Coach Federation) Certified Solution-Focused Coach, Erickson Coaching International; University of Wisconsin-Madison, BBA-Marketing
Stuck in an unfulfilling job and need career path clarity? I help professionals discover a career they love, align with purpose & plan career change: through my coaching program: Find Your Life's Work
About Me
I coach high-achieving but stuck in the unsuitable jobs professionals unclear on what to do next. I help them understand who they truly are and what they truly want, discover a fulfilling career that they love, and that allows them to make an impact, and plan a career transition.
Do you believe that you are meant for something bigger than a job that looks great on a resume but doesn't fulfill you? Do you hate that nauseous, dreadful feeling on Sunday knowing that on Monday you need to drag yourself to work again? Tired of doing the work that you don't find meaningful!?
It doesn't have to be that way! YOU CAN be earning a good living while doing what makes you feel happy and what allows you to actually maximize your potential! The reason you don't have it all now is that you lack clarity about what you truly want and what your zone of genius is, and maybe deep down feel a bit afraid to follow your biggest dreams...
This is exactly why I'm here.
My "Find Your Life's Work" program is all about helping you create clarity & confidence, tap into your biggest dreams, master your mindset, and plan a career change. Together, we explore your natural talents & strengths, clarify your passions, values, and purpose, identify meaningful career paths in which you can truly thrive, and develop a strategic plan for establishing yourself in the desired career.
I left a successful Fortune 100 Marketing & Strategy Consulting career (Deloitte Digital) after almost losing myself in it... and before that - a 16-year-long competitive tennis career (Division 1, UW-Madison) - all to pursue my calling in life as a Career Clarity, Life Purpose & Business Coach. Now I run my dream coaching business that helps people maximize their potential!
For over 10 years, high achieving professionals, students & business owners have sought me out during periods of transition in life seeking clarity about career future or business growth & building confidence in achieving their goals
Reviews
4 reviews (5.0)
Anastasia helped me reset my thinking about my career. Her input was very helpful to re-assess myself as a professional and approach my career and job search from a fresh perspective. She also gave constructive input on my new business idea and how to implement it. Her enthusiasm to help her clients take the right steps toward a dream career is invaluable when making the next career move. I highly recommend Anastasia as a career coach.

Salta
I'm very fortunate to have worked with Anastasia over the past three months. She has been an invaluable resource for me as I continue my journey to find a career that will provide long-lasting satisfaction in my life. We discussed a number of career options that might be a good fit with my current skillset, experience, and my interests and passions. Before working with Anastasia I felt stuck and lost with no direction in my career. Now I have clarity on a couple career paths to pursue, and I owe Anastasia many thanks for helping me find that clarity.

Adam Yotter
I met Anastasia in 2017 and developed an aspiration to have her tenacity and goal-oriented vision. As a mentor, she created a comfortable environment for me to share my aspirations. So many people told me what to do, Anastasia was the only one helped me tackle challenges and see them as opportunities. As an immigrant, I've not had a straightforward career path - and one of the people who constantly checked on me was Anastasia. She's not a coach, she is a mentor helping you grow at each step. How many people have the time to check in on you these days?

Mansa shroff
Anastasia is a personification of realization of one's calling - she is a born mentor and coach, whose love for her craft is only comparable to her skill for it. It is truly inspiring to see someone pursue a passion with so much devotion and confidence. Anastasia inspires me to be my most genuine self. Through our sessions, she has instilled in me the solution-oriented thinking habits and supplied me with numerous tools that have improved my self-understanding and helped me gain a lot more clarity on the directions I wish to stroll in and how to not get lost along the way. She doesn't just listen to me and ask questions (the right questions I should add) - she actually hears what I don't say or avoid saying (often subconsciously) and finds subtle yet sure ways of bringing my hidden doubts, fears, and lots of other inner obstacles to the surface where we can then dissect them.

Yelena Kovalenko