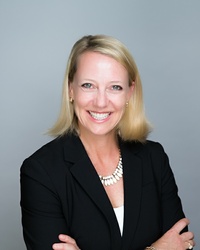 Andrea Kiss

Toronto, Ontario
Executive Coach, Performance Coach, Health and Fitness Coach
I coach sales leaders who have over-achieved in the past and have now lost control of their calendar. I challenge them to flex their strengths to get their work performance to harmonize with life.
About Me
I'm known for my energy – whether that's in the gym or in the boardroom. Clients describe me as direct and insightful. I absolutely love all the parts of selling - from learning about industries as well as motivators of unique buyers . A majority of my career was at Xerox's services division where I was responsible for leading sales, operations and sales enablement teams to deliver results. Post Xerox, I applied that expertise to other tech, manufacturing & telecom companies.
Coaching is just like selling in many ways. Coaching prompt clients to become aware of limiting beliefs or communication styles that impact the results they want. This core-conditioning approach enables them to become more effective leaders.
In my coaching practice, I am a performance champion. I produce noticeable shifts in executives mindsets so they can stand in their power and deliver BOTTOM LINE RESULTS. My approach is just like core-conditioning – it builds the foundation of functional work and life.
My coaching practice specializes in:
• Core-conditioning: I combine my deep understanding of the challenges leaders face along with my formally trained professional coaching skills to empower others and flex their strengths to get more in a way that works for them.
• Facilitating sales results: Optimizing sales and leadership takes discipline, intuition and constructive energy. I establish/redesign rigor around the selling process - from prospecting to closing business.
I also bring my knowledge of intrinsic and extrinsic motivators from the boardroom to my fitness class participants. My reward is seeing my clients, as well as my three kids, truly connect their thoughts to their body and learn from it. What a way to mix business and pleasure!
I've got the formal certifications as well as the sale credentials. Xerox only promotes leaders who deliver year after year.
Reviews
9 reviews (5.0)
Andrea is an exceptional coach, whose deep understanding of others leads to amazing results in a short time. Her coaching ranged from values and strengths mining that led to greater confidence in decisions for work and life. Andrea's inspiration pushed me to achieve even more than I thought possible.

S. H. Head of Learning, United Kingdom training company
Andrea Kiss has made a huge impact on me! I recently opened my own employment and human rights law practice, and Andrea helped me to assess and build on my strengths. She's challenged me to aim higher and see that I can actually get there.

B.R, Lawyer in Private Practice, Toronto
Andrea is a great coach and motivator. I joined her Boot Camp class at the beginning of 2014 and have hardly missed a class. She is knowledgeable, fun, and a great coach and mentor. She helps us achieve our best even at 6:15 in the morning! I have really enjoyed having her as a trainer and would highly recommend her to anyone looking to get fit, have fun and feel great.

L. R. Head of Consumer Marketing at Twitter Canada
imply put, Andrea is a conscientious and effective coach. In less than an hour, she had me consciously recognizing that perception is reality and when you shift your perspective, you change your reality for the better. Andrea was attentive, listened, and reinforced that I have the power of choice, helping me come to terms with a challenge I felt stuck on. If you're feeling "stuck," Andrea can help.

A.D. VP at Global Research Firm
Andrea has great energy and drive. She has inspired/cajoled/challenged me to do things I either didn't want to do or didn't think I could do - the very definition of a good coach. Her sessions are also fun and inventive.

C.R. Partner, Major Canadian Law Firm
Andrea has a unique ability to understand both business and personal complex issues enabling her to ask all the relevant questions necessary for me to make the right decision regarding a major career change at a relative late stage of my career. The coaching sessions helped me in assessing the consequences from various perspectives. The sessions gave me the confidence and re-assurance having considered the possible impact of such decision on key stakeholders such as my employer and my family. Some key topics and conclusions discovered during the sessions were: • To understand the related consequences that such major decision will have on key areas such as finances, future career, family and partner, health/wellbeing and my own personal growth. • That my surroundings will support me if I am passionate about fulfilling my dreams while being considerate to others. • That a passionate/happy person's presence and energy is contagious to others. • That to pursue my dreams shall not be done blindly but to be done through a responsible and considerate approach defining as specific as possible what the goals are and make a plan accordingly involving my family and other stakeholders. Now it is all up to me to execute the plan.

JHA, Managing Director, Dubai
Working with Andrea was both inspiring and insightful. She helped me identify my own strengths and unique values and gave me the confidence and a plan to move forward! I would definitely recommend her to others looking to make a change in their careers and will continue to use her as my coach as I embark on my new work journey.

J. Y. Consultant and Entrepreneur, Toronto
Recently changing careers after 15 years was a life changing event, I reached to my circle of professional influence during this process and Andrea provided extremely valuable coaching and support. Once in this new position I realized a profound need to refocus my planning and effectiveness as an Executive Sole Contributor versus a people manager. During multiple virtual coaching sessions from Toronto-Vancouver Andrea honed in on very simple yet highly effective tweaks I could make to both skills and behaviour. With tangible action plans and timely feedback checkpoints my initial success has already garnered me acclaim within my new organization. I highly recommend Andrea's wealth of professional experience along with refined skills in coaching.

B. Row, Senior Sales Exec, Major Canadian Telecom
I have known Andrea kiss for many years now, as an athlete, a mutual friend and a parent in our community. She always has given 110+% in everything she does. More recently I had the opportunity to experience working with Andrea as a coach. I felt her approach to coaching was particularly good as she was able to challenge me to think through ideas and to reach decisions on my own; she challenged me to discover new perspectives. It literally got me un-stuck. By helping me understand my own values and options I was able to make clear decisions based on information I had on hand, but couldn't seem to qualify. Her approach is direct and honest and easy to understand. It helped me immensely and I would recommend her to anyone for executive coaching.

C.B, Global Design Director, Major Canadian Bank
The Smart Way To Find A Coach

1 Describe Your Goals

2 Get Matched

3 Free Consultations
Find My Ideal Coach Now