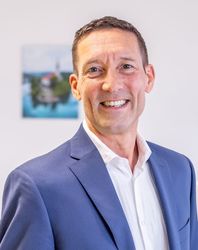 Andrew Clemence

London, England
Business Coach, Executive Coach, Career Coach
MBA, Certifed CareerPoint Career Advancement Coach, Coaching for Performance PCI, Digital Marketing Professional DMI
Open minded, ambitious people who are seeking to increase self-awareness and clarity with the goal of improving their personal & professional performance.
About Me
I work with CEO's, SME business owners, entrepreneurs and young professionals seeking improvement in their personal and business performance. All my clients share certain key traits; they are highly committed, bright, open to learning and prepared to invest in success.
My professional career spans 30 years and encompasses a diverse range of B2B and B2C service sectors, including:
• Travel & Tourism
• Hospitality
• Entertainment & events
• Retail on & off-line
• Sports nutrition
• Superyacht service & supply
I have led start-ups, supported businesses through exponential international growth (£70m - £2b), and helped SME business owners scale, internationalise and float their companies. I have staged major global events, launched products, built high performing teams, managed major organisational change and delivered technology transformation programmes.
In today's complex and increasingly dynamic business environment, traditional education and professional training only gets you so far. Legacy knowledge and skills are being challenged by:
• Market globalisation
• Disruptive strategies & technologies
• Changing consumer & social behaviours
• Environmental & health challenges
• Political uncertainties
Business leaders and young professionals alike need to develop their adaptive thinking, open their minds and unlock all their inner resources to bring their best game to succeed.
My coaching and mentoring services are designed to provide each client with a tailored programme of professional support, advocacy and accountability specific to their individual objectives. Working with you as your personal development partner, I will be 100% committed to helping you achieve your goal, whether that is a successful IPO, driving growth or profit improvement, getting more from your team or simply feeling more confident and in control.
Reviews
2 reviews (5.0)
I had the opportunity to dive into the world of coaching under the guidance of Andrew and it has been one of my most formative experiences this year. As a coach, Andrew strikes the perfect balance between giving guidance and fostering an environment where you can craft your own answers, and I found his values-based approach particularly valuable in helping me identify where to invest my energy by shedding light on whats really important to me both personally and professionally. Since working together, I find myself approaching challenging situations with more curiosity and Ive taken away a number of tactical tips and frameworks that I use day-to-day. Would highly recommend to anybody looking for a coach who will make them feel simultaneously challenged, heard and understood.

Lucia Groizard
My experience with Andrew was fantastic, he is supportive, has incredible active listening skills and applies just the right level of his own experience to shape your own thoughts. I would recommend Andrew to anyone in the market for a coach, you won't be disappointed! Jon Horsfield CEO & Founder - Diode

Jon Horsfield