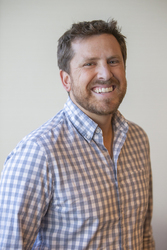 Andrew Hapke

New York, New York
Entrepreneurship Coach, Business Coach, Career Coach
I coach leaders in tech to take their career to the next level. Over the last 15 years, I have built products and teams at American Express, Etsy and Splice, giving me a unique perspective as a coach
About Me
Over the last 15 years, I've seen a lot. I've worked at a Fortune 100 company, a young company in the midst of going public, and companies just getting off the ground. I've worked at non-profits and for-profits, and the US government. I've worked on the West Coast, the East Coast and abroad. I've been a founder, a manager and an Individual Contributor. More recently, I've mentored start-up executives from the earliest stages of their business journeys. These experiences at the intersection of Technology, Entrepreneurship, and Social Impact, give me a unique perspective on what it takes to build a vital and impactful career.
As I reflected on the things I loved doing in the jobs I've had - I realized that sitting across the table from the people on my team was my favorite part. Helping them navigate their day to day challenges and connect their work to a meaningful career path was something I really excelled at. So I decided to make that my job - coaching people to build careers that satisfy their ambitions and fit their lives.
To complement my professional experience, I have trained to become a coach through the Co-Active Training Institute - a well-respected Coach Training organization that has been training coaches for 25 years.
Reviews
2 reviews (5.0)
I was skeptical about coaching. But, Andrew made me a believer. He has a gift for making you feel comfortable enough to open up. He has the empathy to help you take a look inside and identify what's holding you back. And, he has the experience and knowledge to guide you toward a solution.

Nick
Andrew is immensely calm, thoughtful, and patient. He is right there with you in figuring out the hard thing about hard things. I really appreciated the headspace his style gave me to solve several road blocks that were holding back my business. After just three sessions, I feel myself moving forward with confidence.

Analisa