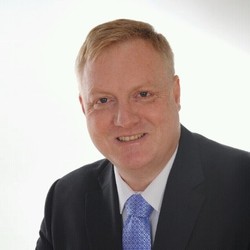 Andrew Munnings

Church Crookham, England
Executive Coach, Leadership Coach, Business Coach
City and Guilds - Corporate Coach International - ILM7
Supporting stressed IT business owners frustrated by lack of growth to feel fulfilled & rewarded again by creating an exceptional company with project efficiency and an award winning growth plan.
Details

Church Crookham, England GU52 6RS
07858841815
Send Message
Visit Website
Hourly Rate: $100 to $600 US Dollars
Gender: Male
About Me
I have worked for many years in the role of taking on projects and areas that are unstructured, problematic or just inefficient and expensive. The trick I have is to strip it back to the core - what are you doing, and why. Everything else is just the noise of the world, that can be left to others. That sounds easy, but it is not - leaving it to others when you own the business does not mean it is not your responsibility, but rather if you know what help you want - you can appoint the right people to the roles that will help you.
Are you the owner of a business that is finding you struggle to deliver the business and personal plan or goals? Are you looking to get more rewards out of your business and less of a slog?
This is where I can help, using the New Level Results system, I work with small business owners in the IT & services sector who are frustrated by the lack of growth in the business despite a huge amount of effort they are putting in. Often this leads you to the point where you are ready to throw in the towel. You are unclear about what is stopping the growth, but you do know that there is no more you can give.
The business idea is sound but everything takes so much effort from yourself. The issues holding you back - structure, communication, poor delegation, employees who need training/coaching and more. It just means that you have run out of time in your own life, and nothing feels positive anymore.
I start by working to define what your own goals are. When was the last time you actually took the time to think about what you want out of life? Once we have that - we start to work on the rest - what are the part of the business that you love doing, what are the bits you don't? How do we appoint the right people in the areas that you don't love, and priorities that areas you love, to make time for the rewards that you want from your business.
What's happening with you - set your goals - coach you so you can set the goals of the rest of the team.
Reviews
3 reviews (5.0)
I am so grateful for the mentoring I had with Andrew Munnings. Andrew worked with me remotely (which was a real help), listened to how I wanted to scale the businesses, asked the right questions, made me look at my business growth from a different perspective and was always on hand with guidance and wisdom. Andrew is easy to talk to and uses his wealth of knowledge to assist. From recruiting new team members and looking at different tech processes to goal setting and handling tricky work situations, we covered it all during the 12-week programme. I would highly recommend Andrew. Thank you.

VAISHALI SHAH
I thought we were doing something wrong , but realised we were doing it right I just needed to keep doing it more with confidence, I learnt more about myself and my management style

MD UK Construction
Andrew guided me through the process of department structuring impeccably. He made me understand the pain points and potential pitfalls without me even realising. He would intrinsically ask me questions which guided my thought process in a direction that I could not have achieved of my own accord.

Alex