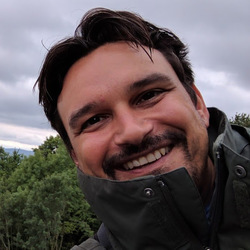 Andy Lein

Zurich, Canton of Zurich
Career Coach, Life Coach, Leadership Coach
I coach primarily individuals who are striving for excellence and face challenges in their life that they are not fully confident about how to resolve them.
About Me
I work with people essentially all my professional life since 20+ years by now. Starting my career as a financial consultant working with all kinds of individuals in different situations as well as businesses.
I've successfully transferred into Talent acquisition first at an international headhunting agency and later on upon now at the probably biggest technology/internet company on the planet, where I am recruiting world-class talent and consult our Leaders strategic growth decisions. 
I have always been fascinated by the diversity of mind-sets and perspectives and it became a passion of mine to listen and help others in a variety of aspects in their life. Hence I decided to use my abilities in this space and give back to the community.
If you'd like to grow as an individual and find answers for current challenges your are facing I am happy to work with you on navigating to and through them.
Reviews
I've had a couple of coaching discussions with Andy and appreciate his approach and support. Andy did apply 'active listening' very well and asked great open questions that allowed me to think about the problem & the best proper action to take. Plus, he challenged me well to look at things from different points of views. I appreciated that the discussions were about empowering me to brainstorm ideas & decide.

Michaela