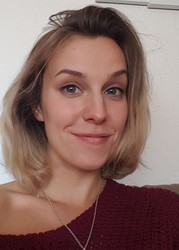 Angel Zychowicz

Warsaw, Masovian
Life Coach, Health and Fitness Coach, Family Coach
Details

Warsaw, Masovian
+48690951330
Send Message
Hourly Rate: €70 to €150 Euros
Gender: Female
About Me
"I'VE GOT SO MUCH TO DO!"
How many times have you uttered that phase or heard it said to you?
You want to:
- Enrich your life
- Change the direction of your career
- Spend more time with your family
- Reach your weight goal
- Begin that hobby you've been curious about
or just finally check off those nagging points on your to-do list?
Yet YOU DON'T HAVE TIME!
On top of that there are:
- Millions of pages both online and offline offering guidance and advice.
- Self-help books, programs and courses galore promising that they are the best you will find.
- Well-meaning friends and family reminding you of what you should be focusing on.

Feeling overwhelmed yet?
I have been there and felt that. In the right circumstances my anxiety could go from 0 to 1000 in a matter of seconds. My insecurities have successfully sabotaged any attempts of success. Once I understood and made progress I came to the realization that I'm not the only one who faces these types of challenges.
The amount of information and responsibilities that surrounds us are enough to confound the best of us.
Minimizing the unimportant clutter in your life while maximizing your priorities and fun will make it a life worth living! Simplicity is the key!
The strategies I use are based on methodologies that utilized by the most fast growing companies today and are adapted to each individual.
My goal is to empower focused progress and not lengthen your to-do list.
If you have any questions please feel free to contact me for a 15-minute no-strings-attached consultation to see whether we can work together.
Reviews
Angel doesn't have any reviews yet.