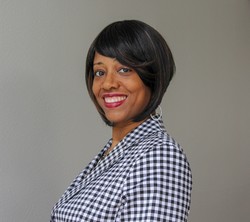 Angela Johnson

Spring, Texas
Career Coach, Life Coach, Money and Finance Coach
BA, Certified Law of Attraction Life Coach, Bachelor of Arts degree in Psychology
As a Career Transition Coach for women, I help career women who feel stuck, unhappy, or unfulfilled in their jobs, discover their passions and land their DREAM jobs!
Details

Spring, Texas 77379
(832) 534-2787
Send Message
Gender: Female
About Me
As a Career Transition Coach for women, I'm passionate about empowering women to create thriving careers and lives of their dreams! In my 16 years of career coaching experience, I provide career coaching, personalized job search assistance, and effective career and personal development strategies, to help clients find the best career paths for themselves.
I also use my knowledge of psychology and personal development (I have a Bachelor of Arts degree in Psychology and am a Certified Law of Attraction Life Coach) to teach clients strategies on how to master their mindset, so they can be and feel empowered and confident to make decisions that are in alignment with their vision and core values.
IN MY ELITE "LAND YOUR DREAM JOB" 6-MONTH 1:1 VIRTUAL COACHING PROGRAM, YOU'LL:
• Create a crystal clear vision on what your DREAM job and lifestyle looks like to YOU!
• Gain clarity on your PASSIONS, strengths, and core values!
• Learn strategies to overcome challenges (such as fears, doubts, insecurities, and beliefs) that have been sabotaging you from landing your DREAM job
• Receive WEEKLY job search and career development assistance on the exact steps to take to land your DREAM job!
• Learn how to create an attention-grabbing cover letter and resume
• Implement confidence-building strategies to help you stay positive and focused during the job search process
• Know where to look for your DREAM job
• Uncover the best job interviewing tips to get hired NOW!
• Learn how to successfully answer job interview questions and make a great impression
• Discover the secrets to effective social media branding, networking, job interviewing, and negotiation skills
• Learn how to negotiate the salary you deserve and accept a job offer!
• Create an effective Action Plan for moving out of your current job and into your DREAM job faster and easier than you thought possible!
Reviews
4 reviews (1 verified) (4.75)
I hadn't really worked with Angela, but I did send her an email and she did respond in a timely manner and asked detailed questions that helped her understand what I was looking for. I answered her questions and she emailed back exactly what she thought I should do. I do thank her for that great info and insight.

LaTonya F
I had the absolute pleasure of being able to work with Angela as my life coach for over a year. She is so insightful and has the unique ability to be able to listen and ask the questions that let you find the answers you have had within but are not able to find on your own. She is able to utilize the right tools and strategies that bring out the very best in you. As a result of our coaching time I am now living a freedom based life and looking forward to setting new goals and using the techniques and tools we have worked on. I would definitely recommend Angela to anyone looking for a life coach that will help them gain clarity and live the life they desire. It will change your life. Angela's caring and compassion made my time with her such a beautiful experience!

Karen, Insurance Agent, Canada
Working with Angela catapulted me into a different realm of thinking. I had never participated in any type of coaching session before, so I wasn't sure how effective it would be for me. I didn't realize how powerful positive thinking and journaling can be. During our sessions, I began to see changes in my life. Things that I desired were starting to come to fruition. I learned that the energy that I put out has a direct correlation to the energy that I will receive. My experience with Angela's coaching was a strong foundation for the healthy mental habits that I now practice. I have learned that everything is connected to our minds, and that the mind has the power to unleash anything that you desire. I have continued to incorporate positive readings and affirmations in my life, and it's been explosive! I am truly grateful for the opportunity to work with Angela. The experience has been and will continue to be instrumental in the trajectory of my life's aspirations.

Lakita, Project Manager, Texas
I have had the great pleasure of receiving ongoing coaching from Angela for the past year now. I can honestly say that she has changed my life! Prior to obtaining Angela's services, I was a wreck! (Though I had no idea of this at the time.) I was merely existing as opposed to living, let alone, living on purpose. Angela helped me gain clarity on my true passions, and what I wanted out of life. She helped me set goals for myself to begin utilizing my unique gifts, strengths, and talents. Angela encouraged me to visualize my ideal life. A life full of purpose aligned with my core values. I have since discovered my life's purpose, and have started my own business! Angela encouraged and empowered me to think outside of the box. She helped me believe that in life, we can absolutely have the meaningful, fulfilling careers we love. We don't have to settle for anything less! I am now enjoying a freedom-based life where I set my own hours around my children's schedules. I am doing the work I was created to do, making a difference in the lives of those I was called to serve, all while creating my own schedule! Angela also taught me the importance of taking care of myself, which was something I'd previously never done. I was always too busy taking care of everyone else! I cannot speak highly enough about Angela's services. She is a passionate, dedicated, and experienced coach who is living her ideal life, while encouraging others to do the same. I am forever grateful for her and the positive impact she has had on our lives.

Tiffany, Entrepreneur, Texas