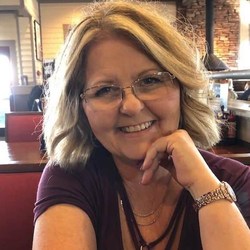 Angela Vale

Cleveland, Tennessee
Life Coach, Entrepreneurship Coach, Spirituality Coach
BS, MBA, Certified Transformational Method Coach from Health Coach Institute
I believe that everyone has within them, the power to create their own reality. Everyone has a vision and a dream. It's my job as a coach to help them bring that vision to life.
About Me
I am a graduate of Transformational Life and Health Coaching from the Health Coach Institute.
With a three-part system of support, accountability, and experiential exercises, I help others take their vision from a dream to reality by creating goals and working alongside them one on one to reach those goals.
I hold a vision for my clients' future self that they have already achieved all that they desire, and that they are living their best lives.
To realize my vision, as a coach I help people take their dream, break it down into smaller bite-sized pieces. I walk with them hand in hand through their journey. I take them step by step through my program, and together we turn those dreams into reality.
Reviews
5 reviews (2 verified) (5.0)
Angela gave me some great practical ideas to work on that have the ability to save me a lot of money. The budget template was great! Angela is also a very good communicator. Thank You for your help!

Christopher
She is very sweet.

Camelia
I want to start by saying that I am so thankful for deciding to work with Intentional Living Wellness and having Angela as my Life Coach. She is so easy to talk to and very understanding. I have learned so many things about myself good and bad that I need to work on and the fact that Meditation, Art Journaling, and Working Out came make a great changes in my life and I will never forget and always remember to practice. If your in need of a Life Coach and do not know where to start or cant find someone who can take their time with you, this is where you need to be. Thank you so much Angela for all the exercises, notes, quotes, and Guidance you have given me. Im so glad that I had the opportunity to work with you.

Jasmine L
She was super helpful in my journey

Lkay
Angela really changed my life. As a small business owner, I was having a hard time knowing my worth and setting boundaries with clients. Angela helped me understand my value and that its okay to put myself first before anyone else. She taught me what the true balance of work life balance means and I am very grateful to have worked with her on my journey. I plan to work with her again soon and have her help me start crushing more exciting goals I have set for myself!

Janel Varnadoe