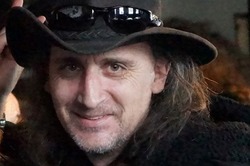 Angeless Watkins-Gallar

Swindon, England
Life Coach, Relationship Coach, Spirituality Coach
MHFA, SFA, CBT, CPD Diplomas. ABC/Certa Awards, Accredited Transformation Coach with Animas
Are you a new Stepparent? Whether you want to become a better parent for the children now in your life, and help reduce the stress and resentment you might be facing, I have a program just for you
About Me
: Are you struggling with life direction
: Trying to decide if a whole new career path is needed
: Battling Depression, Anxiety and Phobias that are stopping you becoming who you want to be.
: Maybe you have become a Stepparent and are struggling to create a relationship with the Children who are now an important part of your life
: Or just maybe you are unsure what is troubling you and need to talk to uncover what really is below the surface.
: Is Procrastination taking over your Life
I have developed a program for you, to re-bring forward your stable Mahynd-Set, providing you with the tools you need to move forward towards your goals for today and the future.
We will work together to understand what you really want from your life, and what maybe holding you back. By breaking down some of your limiting beliefs and exploring, to enable you to rediscover your true strengths.
Each and every one of us, experience emotions that can be brought on from the pressures caused by a Relationship breakdown, the loss of a loved one, all the way through to Anxiety attacks and Phobias. And even changing jobs.
Using ZOOM, I have helped many from different paths regain their meaning of life. explore their thoughts and aid them to recover. And working with you we can create a safe and secure environment, allowing you to talk freely/openly and without the fear of judgement
Mahynd-set meaning:
(A collection of beliefs and thoughts that make up the mental attitude, inclination, habit or disposition that predetermines a person's interpretations and responses to events, circumstances and situations)
Reviews
2 reviews (5.0)
I cannot recommend Angeless enough! He has really helped me to ask myself questions that has led to a confidence in situations I never thought I would have! Always just listened to what I had to say, and suggested rather then instructed! I never thought I'd get as much out of coaching as I did and that is all down to Angeless!

Adam Baker
Angeless came to my life to guide me and help me in my confidence and, give me the courage to get out a bad situation that I was living at that time. At that time, my confidence as a woman, professional, and foreign person was very low and i didnt have the strength to speak up. The situation was so bad that I started to became physically ill. Through the sessions with Angeless, he made me realised that I can get out of that situation, I can say no more and put a stop of every day verbal attacks. I passed from being a scare woman to a strong one that can say stop. I was suffering anxiety attacks almost every day, and the tools that he gave me help me to deal with hard situations. Angeless is an excellent person and I wish him the best as a Coaching. He is very good listener and cares about person. He will never judge you and always try to find a solution for you. Angeless is a angel that God put in one of my hardest moments of my life

Giovanna
The Smart Way To Find A Coach

1 Describe Your Goals

2 Get Matched

3 Free Consultations
Find My Ideal Coach Now