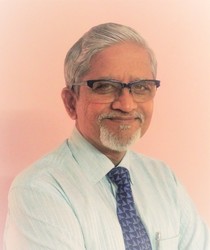 Anil Kulkarni

Pune, Maharashtra
Life Coach, Executive Coach, Career Coach
Certified Business Accelerator Coach
Are you distressed executive Feeling overwhelmed? Do you want to know how you can achieve your goals surely? Re-discover your true worth & ideal career by ascertaining your natural talent & strengths.
About Me
My Coaching Philosophy:
Life Balance!! Sounds simply magical & immediately creates a relaxed state of mind. I have always been a follower of Life Balance though it eluded me initially. More than a decade into my 30+ years of working career into Project Management, I finally got the hang of Total Life Balance.
I believe that technology driven, fast paced life in today's world, creates huge demands on individuals leading to stresses beyond measure. Mounting stress, is the single largest factor causing Imbalance in people's lives by robbing them of Peace & ruining their personal, professional as well as social lives. Recognized early enough, this can be improved & help people move from a 'distressed' condition to a 'de-stressed' one.
Since past 6+ years I have been helping clients achieve Balance in their lives by creating, validating & reaching their goals using friendly & deep coaching conversations.
My approach:
My clients simply love to walk through the 'Life Balance Assessment' that helps them pin point the area of improvements & helps them achieve transformation in Personal, Corporate & Business spheres in life through 'Shifting' of 'mindsets & beliefs',
My calm composure with intuitive mind focused on daily meditations & knowledge building opens many a closed doors for my clients,
Diversity of clients – students, housewives, Mid & senior level Managers & Businessmen,
- ICF certification (ACC) assures you of my trustworthiness,
- 100% success rate till date - No repeat client,
- Coached dozens of individuals,
- A Founding member of ICF Pune Chapter,
My Vision:
Prevention is better than cure. To contribute to the Global Happiness Index by helping empowerment of maximum individuals to restore Balance in their lives with the help of Life Balance Assessment & a friendly chat. This would eventually help in spreading the concept of World Peace.
Achieve World Peace through individual Life Balance leading to inner peace.
Reviews
6 reviews (4.83)
Anil is a perfect coach who facilitated the process of internalization by developing the online coaching module which helped me understand my own strengths and work on shortcomings.

Charu Hirwe
My experience on coaching with Anil Kulkarni was very good. I was going through a transition in my carrer when I met Anil. I had a lot of thoughts and ideas about how to expand and grow my business. Anil helped me to chanelise my thoughts. He guided me to evaluate and consolidate my plans of growth. He would give me a different perspective on my thoughts and actions that helped me to think more rationally.

Mrunal Joshi
Mr. Anil Kulkarni's consultations are a real eye opener. My personal experience - I went in to meet him with a problem with a negative perception & came out of the counseling with a new & positive perception towards the problem & got it solved with ease. How easy was it?! Moral - No matter how smart & sorted we are, we always need Mr. Anil (Life Coach) to be on our Speed Dial.

Joshuaa Sunil
Mr. Anil Kulkarni has been a great mentor. His workshop on Imagineering has helped me achieve my dream university to pursue my Master's degree abroad. The workshop not only taught me how to visualize your dreams but it has also taught me to calm down. His techniques are so relatable that actually visualizing your dream can help us achieve it. All you have to is close your eyes and think about what desires you the most! It's that simple. Thank you, Mr. Anil Kulkarni, for giving me the confidence to believe in myself!

Sharvari Deshpande
I approached Mr. Anil Kulkarni for coaching when I was in a transitory phase of my life. I had opted to leave secure and well-paying job in search of more fulfilling work. There was no concrete option ahead. Apart from this feeling of uncertainty, I was also having unfulfilling feeling in personal life. Three months course of coaching gave me a new approach towards life. It helped me to improve my self-image and develop patience. It helped me to accept the waiting period calmly and confidently till I gain the clarity about my future course of professional life. The sessions also helped me to mitigate negativity in me and approach life more positively. Even after more than a year's period, the discussions with him act like a lighthouse and guide me from time to time. I thank my coach Mr. Anil Kulkarni from the bottom of my heart.

R. Tikhe
The experience was really Good. He had guided my son on meditation, visualization. This has positive impact. Now he is more focussed. We have also attended Imagineering workshop conducted by Mr. Kulkarni. This workshop was mix of training & practicle & it is worth to visualise & achieve your goals / dreams. He is a great human being & always extended his support, guidence to all.

Sunil K Gupta
The Smart Way To Find A Coach

1 Describe Your Goals

2 Get Matched

3 Free Consultations
Find My Ideal Coach Now