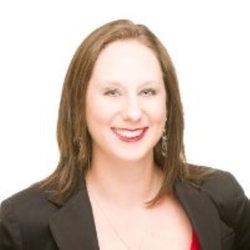 Ann Crawford

Brookfield, Connecticut
Career Coach, Leadership Coach, Executive Coach
PhD, Prosci certified, MBTI certified
I empower professionals transitioning and navigating the corporate world through career advancement, transition, leadership, and executive coaching.
About Me
Ann Crawford, Ph.D. has over 10 years in the corporate world, spending much of that time coaching and mentoring others. She has received her Ph.D. in Applied Organizational Psychology from Hosftra University and has experience in a number of industries, including, but not limited to, hospitality, technology, finance, government, and health care. She has coached individuals from entry level through senior management. In addition to her academic degree, Ann is a master life coach through the Certified Life Coach Institute.
Crawford Coaching, LLC empowers professionals transitioning and navigating the corporate world. We help individuals and small groups through career transition, career advancement, leadership coaching, and executive coaching. Our approach involves combining the right tools, exercises, and questions to allow the professional to grow in efficiency, productivity, performance, emotional intelligence, and leadership.
Our clients are looking to:
- Improve clarity of purpose and goals
- Enhance ability to demonstrate empathy and build relationships with key stakeholders
- Improve ability to establish boundaries
- Heighten confidence in decision making
- Enhance ability to exert influence
- Increase effectiveness leading teams, projects, initiatives, and organizations
- Combat employee burnout
- Better balance work-life balance
- Switch jobs or careers
Reviews
Ann doesn't have any reviews yet.