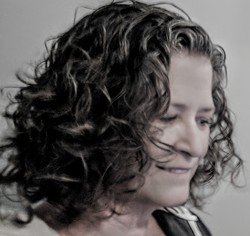 Ann Marie Donlin

Grand Haven, Michigan
Spirituality Coach, Life Coach
BS, Psycology, CPC, Reiki Master, Credentials of Ministry
Individuals who are looking to discover more deeply who they are and who they want to be. If you are looking to create a deeper connection to yourself and the world around you, then I can help.
About Me
My life has been a natural path to Life Coaching, Energy Work and Teaching. My continued life experiences have been grooming me to serve others in this completely natural way.
Living Change takes you from where you are to where you want to be.
Learning to be self-reliant, resilient and a self-empowered thinker can assist you in creating the structures that support your dreams and goals. Giving you the opportunity to truly connect with the world around you. Together we will find and support your dream.
Through clarity, accountability and unbiased input I provide an opportunity to focus on you, and giving you a space to think out loud. Together we enhance your personal development, to give you life meaning and help you to challenge yourself beyond your comfort level.
I would be honored collaborate with you to find your life path and reach your highest potential.
Reviews
"I didn't think I needed a life coach, but what a gift I have given myself when I became Ann's client. She has helped me in so many, and sometimes surprising, ways. She truly has improved my life 100 fold. Could I get through life without Ann as my life coach, sure, but I would not have gained as much joy, perspective, growth in my life through my time with my life coach Ann Marie Donlin."

JY - Teacher