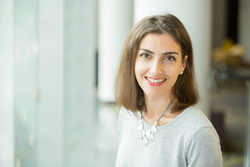 Anna Polley

Minneapolis, Minnesota
Life Coach, Relationship Coach
BS
Got a great career but feeling stuck on other fronts? I help women successful in their career find a healthy life balance and organization to move past that sinking feeling of being "stuck".
About Me
Hi! I'm Anna, a statistician turned life coach. I help women (and a few brave men) organize, bring structure and find balance in their life based on what is truly important to them. From mindset and accountability coaching to gaining clarity and motivation, I can help you identify and overcome your personal roadblocks.
In just 3-4 months my clients:
✅ Create a foundation for a meaningful and balanced life
✅ Identify their 'must haves' in life, what's been missing and how to incorporate it
✅ Get to know themselves on a deeper level
✅ Adopt a system to prioritize the key areas of life
✅ Set goals outside of career and know the exact steps to achieve them
✅ Discover limiting beliefs and patterns and feel a sense of relief and many aha-moments
✅ Bring back healthy confidence and self-esteem
✅ Create a clear vision for the future and no longer feel stuck
I am certified with Erickson International, an ICF-accredited Life Coaching school. I also completed coursework through The Life Coach School. My approach is a unique fusion of these two schools' methodologies blended with my own personal experience resulting from the challenges I've overcome.
My coaching philosophy: "If you want to create a different result, you need to do something differently".
Together, we'll create your "Personal Transformation RoadmapTM" from which you'll be able to apply the custom concepts and methodologies long after our sessions have ended.
Having been a coachee myself, I'm proof that there ARE options and change IS possible!
Reviews
I LOVE coaching with Anna! She envelopes you in warmth and calm; she makes you feel heard. Our sessions were powerful: I came to her facing some complex work situation and needed to find a solution. She was a very attentive listener and great strategist; she saw patterns (my thoughts and corresponding events), and helped me to sort things out and arrive to a resolution that gave me so much clarity and confidence to carry out. I took away so much more knowledge and tips for life than initially planned to get out of our coaching together. Thank you so much!! I highly recommend Anna to anyone who is going places in life. ;))

Anastasia