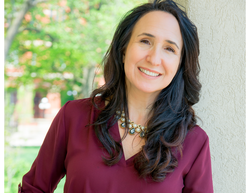 Life Coach, Family Coach, Christian Coach
CAPP, ACC
I help women, couples and families bounce back in life and relationships, so that they can live in harmony with one another and tap into the full potential of each individual.
About Me
Hi there! I'm Anne, an ordained chaplain, positive psychology practitioner, neurofeedback trainer, and internationally credentialed coach. I specialize in marriage, family, grief recovery, post-traumatic growth, and resilience training.
I have become more convinced than ever that each human being is unique, beautiful, and full of possibilities. Growing up, everyone dreams of a perfect life. Each story plays out a little differently in our imaginations, but there is one common factor, in the end, life doesn't go exactly as planned. This is part of the human condition. However, we were designed not just to survive, but thrive, connect, and love. Whether you are struggling with stress, grief, anxiety, relationship issues, or just getting out of your own head to move forward, you don't have to go it alone.
I use an integrative approach while working collaboratively with you, my client. Using the evidence-based interventions derived from fields such as positive psychology, emotionally focused therapy, solution-focused brief therapy, and biblical counseling, you uncover what is standing in the way of your goals, and with me by your side, you move forward through the obstacles.
I genuinely take joy in coming alongside our clients and helping them sort out what's working, what's not, and what the best next steps are. There is no reason to stay stuck or go it alone. It may not be easy and even a bit unnerving at times, but you can achieve the life, love, vision, and mission you desire.
Reviews
3 reviews (5.0)
I was blessed to volunteer with Anne at a nonprofit that helped women walk through pain and disappointments in relationships and life , all the ladies benefited from Anne's compassion and encouragement. I also benefited from Anne's wisdom my interactions with her helped me sort through some relationship issues with much patience and understanding .

Rose Gebhard
I have a history of abuse which has plagued my thought life since I was a child. 22 years of marriage has caused even more of my wounds to surface. This had created in me a reactive, self hating, unbalanced woman. I desired to find a safe place for healing and change. Anne has coached me now for over 8 months and both my mindset as well as my marriage is finding proper healing. Annes coaching style equips me and at the same time holds me accountable to coming safely out of old and destructive patterns of thinking and doing and putting in place simple and manageable actions that with consistent use I am experiencing freedom from the actions lived out and the reactions of my mind which use to have power over me. I can honestly say that the communication tools and training processes given to me through my sessions with Anne, her gift of insight into the person with whom she is coaching and her level of expertise in her field has been more effective than all my years of therapy. Anne is helping me reset my life patterns from being filtered from a place of pain to now living free, confident and productive. I am grateful and look forward to our weekly sessions. Both I and my husband thank you!

Antoinette Kelly
Annes impact in my life through practical advice and calming wisdom, has helped aid me in navigating through some pretty rough waters and decisions in direction. She embodies what it means to be a good listener. Anytime I have gone to her for advice, she has taken time to understand the choices ahead of me before speaking into the situation. I would highly recommend Anne for any coaching need, whether professional or personal.

De Forbin
The Smart Way To Find A Coach

1 Describe Your Goals

2 Get Matched

3 Free Consultations
Find My Ideal Coach Now