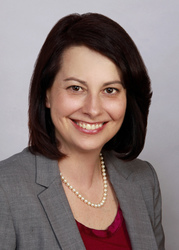 Anne Nicoll

Toronto, Ontario
Leadership Coach, Executive Coach, Career Coach
MBA
I coach leaders and professionals who feel overlooked and unrecognized and want to define their voice and leadership presence so they can reveal the greatness within them.
About Me
- You are talented and great at what you do. But, even with your successes, you are not where you expected to be.
- Are your achievements not recognized or rewarded in the way you believe they should be?
- Are you feeling unfulfilled and need a career change?
- Is your path ahead unclear? Or, have you taken the leap to something new and things are not playing out how you expected?
- Do you fear you are staying in the shadows or thinking too small?
If your answer is yes, then it is time to fully realize the greatness within you, define who you want to be and get clarity on the steps you need to take to get there.
Let's talk!
As your coach my number one agenda is you! Together we will reveal your strengths and what makes you a unique and accomplished professional and leader. We will determine what is stopping you from showing that greatness to the world. One by one, we will break those barriers down and replace them with the clarity you seek for your career and future that will inspire you to take the steps you need to take to be your great self and achieve your goals.
I am a Certified Executive Coach, hold an MBA in finance and strategy, and a degree in engineering. I have over 30 years of work experience in the corporate world with senior level experience in operations, business development, consulting and sales within for profit, not for profit and privately held medium and large companies. I am proud of what I have accomplished throughout my career, and like most I have also made my share of mistakes - which provided some of my greatest lessons learnt. The combination of my education and on-the-ground experience allow me to bring a deep and meaningful foundation to being your coach and I would be honoured to help you achieve your goals.
Reviews
3 reviews (5.0)
Anne was always tactful and truthful, even if it meant pushing me out of my comfort zone. She identified some of my own natural strengths and guided me through self-discovery. She was able to set out one challenge after another in a truly relevant manner and helped to clearly define my actions. Anne generously shared links to resources relevant to the challenges we discussed. Thought-provoking questions were also asked, to get me thinking about topics for our next session. For me though, Annes greatest strength was her genuine desire to see me improve, succeed, and challenge myself.

Janice Fralick
Anne was very helpful, and flexible. She tailored our time together to meet my specific goals and helped me focus in on areas of development. She provided great additional resources to support our conversations that were meaningful to the work we were doing together.

Vanessa McConnell
Anne's coaching has played a key role in accelerating my career advancement and positioning for an executive path. Her approach is focused, thoughtful and results-oriented. She has an expert ability to ask questions that really drive inward thinking to shape actionable plans. As a result, I have been able to successfully anticipate and navigate challenging landscapes with confidence and clear objectives. I highly recommend her services to any professional looking for career advancement.

Anonymous