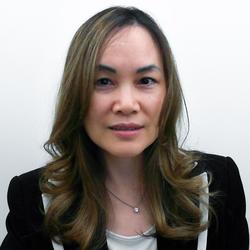 Anne Walder

Boncourt, Canton of Jura
Executive Coach, Career Coach, Life Coach
DBA, Certified Life, Career & Executive Coach, Mayo Clinic Wellness Coach, Certified Practitioner of NLP, IAC-Masteries Practitioner™
I coach professionals whose career growth is impacting personal lives. My clients find wellness, build a profitable career/business, enjoy a happy family and live a fulfilling life!
About Me
My clients are successful professionals who struggle to find just equilibrium between their career and their personal/family lives. You are ready to collaborate with me if you have caught yourself thinking:
"I am exhausted!"
"I used to be fit, but now I don't feel well!"
"I can't handle everything!"
"I don't spend much time with my spouse/children"
"I love my job, but have NO life"
"I used to love doing this or that but I don't have time anymore"
"My friends complain they never see me and I miss them"
"I am only good at work!"
"How long can this race last!"
"Is it really what I want in life?"
Trust me, it does NOT have to be that way! I can help you gain the clarity that is missing in your life and transform your plans into applicable strategies and actions. I gladly offer a Laser-Coaching Zoom Call (30-minute free consultation) to see if we're a good fit, book today via: https://www.vyte.in/drannewalder/free-consultation!
Want to know more about my professional development and credentials:
I am certified wellness, life, career and executive coach but also a professor and an entrepreneur with many years of experience in each area. I am known for my in-depth expertise, compassion, and dedication to my clients. I specialise in a variety of coaching techniques and innovations that allow me to help my clients achieve their professional and personal goals.
I am a Doctor of Business Administration and hold a PhD in Education/Andragogy as well as a Master's degree in Business Administration. I have conducted my postdoctoral studies at the University of California, Los Angeles. I have completed my skills with pieces of training in Wellness Coaching at the Mayo Clinic School of Medicine and Life, Career and Executive Coaching at Goal Imagery Institute in New York. I am also a certified practitioner in Neuro-Linguistic Programming and am happy to now be credentialed with the IAC-Masteries Practitioner™ from the International Association of Coaching (equivalent to ACC).
Reviews
2 reviews (5.0)
Dr Anne is remarkably a great listener, she is very flexible and a great coach to have.

Sheila Birungi
I had the opportunity to take a set of coaching sessions with Dr. Anne Walder, I must say it is an excellent experience for me. I touched several topics from my job, and always during the sessions, together with Dr. Anne, I discovered ways to handle the problem, or explanations why that situation is happening, making me to understand the context. I had lots of "AHA" moments during our sessions, and this helped me a lot, not only in my job, but also with my personal well-being. Last, but not least, I really appreciate the tone and pace dr. Anne is using during our sessions, she creates a safe environment, where I can open myself and making a thorough analysis of the situation we discussed. Thank you dr. Anne !

CristinaN