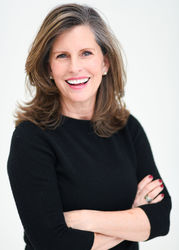 Annie Kip

Needham, Massachusetts
Business Coach, Entrepreneurship Coach, Life Coach
BA, Certified Professional Co-Active Coach
You want a career and life that energizes you. You want to integrate your best qualities into your work and show up genuinely everyday. Helping you create a whole, aligned life is what I do best.
About Me
I am a business positioning and personal development coach helping you master your marketing and mindset. My work has focused mostly on business owners and entrepreneurs who want to integrate their personal brand into their business, so they can relax, market their business by being themselves, and have more time to do the work they love to do!
I believe you can experience genuine ease and solid confidence without changing who you are. You can have the life and career you want by leaning into what makes you unique - this is your market differentiator!
My previous career with Nike and Polo Ralph Lauren have given me a unique combination of skills including marketing, design, styling, and branding. Combined with my professional coach training, this gives me a unique ability to offer clients actionable, practical strategy and mindset coaching.
I have a very collaborative, client-driven approach that respects that you are the expert on you. I guide you to use all of the choices available to you to show up genuinely and finally feel confident and at-ease.
You can position yourself to get ahead as an expert in your current job or set yourself up to build your own business that's precisely aligned with who you are and the way you work best.
In our coaching together, you'll discover the parts of yourself that you want to lean into and express. You'll deliberately create the experience you want others to have of you.
Real confidence comes from your ability to create connection with other people from a genuine, full expression of yourself. When you know you are seen accurately, you can relax and show up confidently.
The first step in working together is to book a free 20 minute "Clarity Consultation" (link is on my website). You'll get crystal clear about what you'd like to accomplish, identify roadblocks that might be getting in your way, and we'll get to know each other to decide if we're a good fit.
I look forward to chatting soon!
All my best, Annie
Reviews
3 reviews (5.0)
Annie is a gifted coach! She is gentle, kind, and perceptive, and helped me uncover many deep insights about myself that have stuck with me and helped guide my decisions. Im very grateful to have had Annie as my coach, and I would highly recommend working with her!

Liz
Every conversation with Annie left me really in touch with my inner confidence. She truly helped me crystalize my goals and understand what was holding me back. By working through values and how to enter professional situations with grace and power- Annie didn't shy away from asking me the hard questions. The questions that get results and push me towards action.

Stephanie
I loved working with Annie! She was essential in coaching me through a toxic work environment. Her thoughtfulness and clarity were very helpful, as well as, helping me identify patterns that no longer serve me. I highly recommend working with Annie!

Jeannie Gracey