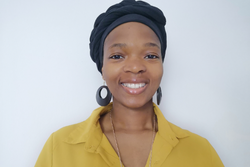 Anthea Armar

London, England
Entrepreneurship Coach, Business Coach, Life Coach
BS, BCS Business Process Mapping, APMG Certified Change Management Practitioner
I work with entrepreneurs and small business owners wanting more success in their business so they can create more impact in the world. We work on mindset, confidence, purpose and taking action!
About Me
I am a coach, speaker and consultant on a mission to educate, inspire and transform the minds of those desiring to create more impact in the world. Fulfilling your purpose is your only assignment!
Valuing honesty, communication and a sense of adventure, I am passionate about inspiring and empowering others to create success in the world, not just in their dreams by overcoming thoughts of fear, self doubt and unworthiness. These usually stem from feeling the need to live by other people's expectations and never really searching for our own purpose and happiness.
Being a deep thinker allows for interesting discussion that challenges the stories believed about ourselves and the world. With a laid back, approachable and witty demeanour, I am told I make people feel safe. No one is right. No one is wrong. We just believe what we believe based on what we've been told, heard and experienced. So we can change.
I like to challenge this and help you think a new thought, which creates a new feeling, that provokes a behaviour that leads to an action. That new action can completely change the trajectory of your life. The thoughts we have can be lifechanging, if you want them to be.
Our work together is based on trust and vulnerability. By understanding your ultimate dreams and goals, I will help you transcend your thoughts into the idea of freedom and possibility, rather than restriction and circumstance. You get:
- Coaching calls for reframing limited beliefs
- Out of call support
- Access to resources to make tangible changes
- Me! Helping you see what you can't yet.
When not coaching, training or speaking, you can find me cooking, creating, walking or out and about with my camera, creating new perspectives.
One thing I know for certain, when I coach you, your life will change.
Areas of focus:
1. Mindset
2. Business
3. Confidence
4. Purpose
5. Wellness
6. Spirituality
I work with clients across the world - UK, US, Spain, Japan, Saudi Arabia etc. Success has no limit
Reviews
8 reviews (5.0)
Coach Anthea is one of the best coaches I have dealt with in Noomii platform, a top in professionalism, commitment, and ability to make a real change in her clients. Our coaching relationship was about 3 months, I started with Coach Anthea by arranging my priorities and planning to reach the satisfaction on my business, I discovered what I want and what do I need to achieve this vision, in addition to overcoming marketing challenges and optimal dealing with customers and setting strategic plans, which were very impressive and professional and made me think in a different way. I strongly recommend to work with her. Best regards

Abdullah
"I found this experience very enlightening! It highlighted my reasons for not moving forward. As an introvert, it allowed me to face my fear of being social and surrounding myself with likeminded people. It also focused on the internal and external factors that hinder and contribute to me not moving forward. It gave me the confidence in myself to proceed forward regardless of my fears and not knowing everything about the business I want to create."

Lisa Hunt, Counsellor, London
"After being coached multiple times by her, I can confidently say that Anthea is a very powerful coach. The calming but assertive energy she brings into the conversation help me to make insightful discoveries every time we get together. She is an active listener who creates a safe space for me to easily open up and be vulnerable with her. Having her as my coach has been a pleasure and I would recommend her to anyone who's ready to work on their personal and professional development."

Ipek Williamson, Toronto
Anthea has an amazing ability to help you feel at peace with where you are at and to motivate you going forward on your dreams by looking within and getting into action. She helped me realize that things don't need to be perfect to be helpful. Any action is better than overthinking about it. She is a gem and a wealth of wisdom with a kind heart and warm presence.

Joan, Phoenix
"This Programme exceeded my expectations. I came into this quite skeptical about how this would really benefit me and I can tell you I was proved wrong beyond what I could ever imagine. The content of the information provided was excellent and really make me think about things in a different way as it honestly helped me to shift my mindset from "can I really do this?" to "I CAN definitely do this". The support that Anthea gave to me throughout the entire programme was absolutely priceless. The content, the group coaching calls and the check-ins really helped me to stay focused and motivated on my journey. She is a fantastic Coach and she really does help you tap into your purpose. I've never been one that has found networking and forming relationships easy, so I was a bit nervous on being told that I would have to have these regular Pod calls with other members of the Group that I didn't know. But I can tell you now, this is one of the best things that is included in this Programme, as not only was I able to share and listen to others on the same journey as me, but I was also given some great advice on areas I was struggling with and was also able to offer my knowledge in order to help them too. #Teameffort Not only that, but I can honestly say that I have formed some real relationships in this Group that I will continue with even though this Programme has finished. All in all, I would highly recommend this Programme to anyone that has an idea on a business they want to start, but just need help on taking that first leap. Mindset is everything and this Programme really helps you focus on that."

Augusta Barnieh, Destined2Create, Surrey
"It was lovely to connect with you. I do struggle with expression, especially answering questions regarding myself. I know what I want and know what to do, so I will do what I need to do. The session was great. You were able to identify my strengths and my weaknesses and help to realise that I can do whatever I put my mind to. I would definitely recommend your service to anyone; you gave no judgement."

Annmarie Griffiths, London
"Although I have been a coach for many years, I took the Momentum program hoping to discover new ways of creating a successful coaching business. Having done some one-on-one coaching with Anthea, I had already experienced her coaching style and benefited greatly from it, so I signed up for Momentum. Boy was I surprised! I learned so much about my mindset and how to create programs that work. I've taken many coaching programs, some long and others short. But Momentum has been the most effective so far at helping me create the business that I want. Don't underestimate the power of those three days! Anthea is an amazing and insightful coach. She will help you bring out the best in yourself and your business."

Michele Douglas, Mindset and Movement Coach, North Carolina
I found Anthea a great coach, she was very helpful and supportive. She certainly helped me to which I'm so truly grateful. She's extremely passionate about helping others and she's truly an inspiration and would highly recommend her as a coach without hesitation.

Cassandra Stanley