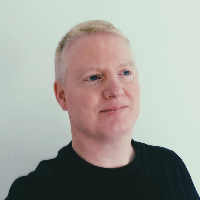 Arran Kehoe

Blessington, Wicklow
Performance Coach, Life Coach, Business Coach
Personal, Business & Executive Coaching Dip, Technology Management Hdip, Electronic Engineering Dip
I help clients find purpose, build desire and practices to accelerate life's performance, career and to lead with impact | Big Challenges Guru | Plant Based foods & Cold water exposure fan.
About Me
I help people who might be stuck in life or work to accelerate their performance and deal with the complex challenges of our modern society. I help folks to get their dream job, ace interviews and breakthrough into management, a senior role or take performance to the next level. Applying best in class coaching practices as well as my own Action Success Framework to give extra support when you need to do the homework.
I help understand what lands an interview above and beyond good experience so you're offered that dream job. I tackle mindset and productivity challenges with experience in burnout and work-related stress so all my coaching ensures action-oriented results are sustainable and in tune with your engine, the engine that gets the work done for a balanced happy life.
I can relate to your world as I've lived in your shoes, knowing what it means to manage never-ending backlogs and needing to grow faster than you're physically able. I understand the importance and responsibility of being in a team or having a team in your care, to keep motivated, performing and needing to always deliver and do more. If you are a manager, your personal success and healthy mindset is paramount to enable your team to grow, thrive and outperform their expectations.
I am known for my calm, friendly and motivating approach with a bias for action and big challenges. I am a classic shy introvert and worked hard building confidence & managing upwards. My moto is "Action is the Oxygen for Success" and is a pivotal mindset I build upon with all my clients.
I have 26+ years experience in the software Industry as a Manager & individual contributor working for companies like Microsoft, Cartrawler, Cubic Telecom; a good mix of Corp. SME and start-up.
I've an Electronic engineering/Software College education and a Technology Management Hon. My Coach training is ICF approved and QQI level 6 accredited, I am a member of the ICF
Reviews
Arran's coaching has been instrumental for me to identify the real reason behind not taking action in my life. He has a very effective way of helping you get to the bottom of things. What really worked for me is that he got who I was very quickly and helped me hold myself accountable for what I truly wanted to achieve in my life. As a result of his coaching, I was able to get clarity around my goals and find ways to reach them, which I did not think myself capable of. I give Arran my highest recommendation.

Sandrine L.