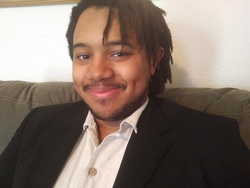 Arthur Phillips

Round Rock, Texas
Relationship Coach, Life Coach, Spirituality Coach
Whether they're parents, taking care of their parents, or professional caregivers like I used to be, My clients have more awareness of others needs than themselves. I foster that awareness with them.
About Me
I have been a professional caregiver for several years and I empathize with the rewarding nature of taking care of someone as well as the lack of self care that can be neglected at times.
I coach caregivers, whether they're parents, taking care of their parents, or professional caregivers. The more I get to know a client, the better it is for both of us to get on a deeper level of thinking. The pattern I have seen with clients is that they've spent so much of their lives focusing and caring for others that they haven't taken enough time for themselves.
What I do for my clients is facilitate deep introspection, I am a funny mirror.
At first glance of your reflection, it's just a normal mirror in which you would see yourself how you are every day. As we continue talking, the mirror changes your perspective and you start focusing in on a few neglected aspects of yourself. I do this by understanding what my client wants are and then applying calibrated questions that bring up the mental barricades in the way of their goals.
When new life decisions are made it can be easy to brush them under the rug and go back to old habits and thought processes.
To ensure a positive and influential outcome, I work with clients at a minimum of 90 days to gain that deep awareness of what they want and the real challenges that negate those desires.
I've found this to be a great time frame to figure out where we're going and exactly how to get there. There's also room for making a few detours along the way as self exploration is not a linear path.

If taking the time to reflect on yourself with someone who's focus is congruent thinking and actions, request a free consultation above.
Reviews
3 reviews (5.0)
I gain more from our conversations about life in general.. What makes us who we are as individuals, and how can we become more, do more, love more, help more. Through those conversations, I discovered a driving force within myself to return to school and earn my Doctorate in Education

Teacher, Virginia
"You have been there and talked me through a very hard stage in my life. If it wasn't for you I would not have made the choice to have the life I do today. You helped me make the decision to be with my wonderful husband and father to our children, to be the awesome stepmother I am. You provide an unbiased opinion and view on things."

Mother of 4, Kansas
I can't stress enough how much Mr. Phillips influenced my life. After every session I felt more happy and confident about myself. I learned to manage my stress in order to reach the best of me. I kept doubting my abilities and needed guidance desperately, thanks to Mr. Phillips I reached the peak of productivity and creativity and that helped me a lot with my career. I highly recommend life coaching for every person out there trying to be better, live better, and reach their full potential.

Marketing Executive, Lebanon
The Smart Way To Find A Coach

1 Describe Your Goals

2 Get Matched

3 Free Consultations
Find My Ideal Coach Now