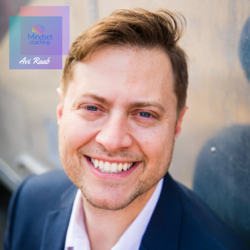 Avi Raab

Hollywood, Florida
Life Coach, Leadership Coach, Executive Coach
MBA, REBT Mindset Coaching, Coaching as a Manager
I help private individuals, leaders, and executives find solutions to challenges in their lives. Together we take challenges and create opportunity and conflict and create understanding.
About Me
My goal is to help people find problems to problems in their lives and/or business. I genuinely enjoy listening to and supporting clients, coworkers, friends, and family as they deal with change and 'the struggle.' My background is diverse, and includes:
I have over 15 years of Sales and Sales Management experience selling to businesses in every industry. I have an MBA and was an Adjunct Professor and Advisor to students for Management, Organizational Behavior, and Marketing.
I have a certified specialization in Coaching as Manager REBT Life Coaching. My career started doing Business planning and consulting at Ernst & Young and volunteer experience includes administrator for a non-profit.
I am a firm believer in having honest and open communication and treating others with patience, respect, and a smile. I enjoy working with diverse groups and understanding and appreciating different backgrounds and points of view. My background and my passion allow me to do what I love, helping groups and individuals to find solutions in their lives and businesses.
Reviews
Avi doesn't have any reviews yet.