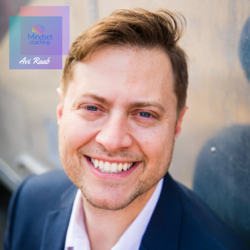 Avi Raab

Hollywood, Florida
Leadership Coach, Life Coach, Executive Coach
MBA, REBT Mindset Coaching, Coaching as a Manager
I help put out fires in your businesses and lives! I teach leaders empathy, communication, and confidence which eliminates conflict and help manage change.
About Me
Throughout my career, my greatest sense of accomplishments have come from working with and coaching individuals and teams to better focusing on their goals, while managing the work-life balance. I genuinely enjoy listening to and supporting clients they deal with change and 'the struggle.' My background is diverse, and includes:
Certified Specialization in Coaching as Manager
Certified in Rational Emotive Behavioral Coaching
Over 15 years of Sales and Sales Management experience selling to business in every industry
Masters in Business Administration
College Faculty and Advisor for Management, Organizational Behavior, and Marketing
Executive Administrator for a Non-profit
Business planning and consulting at Ernst & Young.
I am a firm believer in having honest and open communication and treating others with patience, respect, and a smile. I enjoy working with diverse groups and understanding and appreciating different backgrounds and points of view. I love my wife & family, my community, learning new things, sports, music, fitness, and chilling with friends. My background and my passion allow me to do what I love. Let me help you learn and develop better ways to handle the issues that are standing in the way of your goals or those of your business.
Reviews
Avi doesn't have any reviews yet.