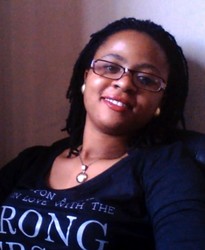 Ayobami Abiodun

Velp, Gelderland
Life Coach, Business Coach, Leadership Coach
BS, MS
Is fear standing in your way? Do you currently feel like your life has no meaning? Are you looking for a positive change in your life, business or career? Let's do it!
Details

Velp, Gelderland
Hourly Rate: $100 to $200 US Dollars
Gender: Female
About Me
You see people happy and smiling and somehow, you think they have a perfect life. You are wondering why your life isn't like that. You are thinking of why things aren't working as planned. You work so hard, but you have nothing to show for your hard work. Of course, no one cares about the money and hours you spent working. They perhaps now see you as a failure because your hard work isn't paying off. The worse is that you are also starting to think that maybe success isn't for you.
You know what? You need to understand that life isn't easy for anyone. Everyone on earth has one or two things they are battling with regardless if they look happy or not. We are all faced with various challenges, though different. Some might be financial challenges, some might be relationship challenges, some might be career or business challenges, some might be health challenges, and some might be criticism and so on.
So how can you rise above your challenges? Challenges are part of life, how we decide to handle our challenges will determine our success or failure in life. As an experienced life coach, I can help you to rise above your challenges; challenges that are affecting your personal life, business or career.
How will I do it? I am a practical realist. As your life coach, I will help you clarify what you want and determine the steps you need to take so you can make things happen in your life. I keep you focused and through my experience and expertise, I will help you crystallize your vision, develop your plan and hold you accountable to follow the plan you set and to develop your skills so as to ensure you achieve success.
My coaching style is focused on helping you gain clarity in life because you need clarity in order to rise above your challenges. I will help you to build your confidence and boost your courage to take actions in order to stop fear from getting in your way.
Are you ready to rise above your challenges? Get in touch with me.
Reviews
3 reviews (5.0)
If you are looking for a life coach with a blend of professionalism and a great sense of humour, I will recommend Ayobami. Coaching with Ayobami was an eye-opener for me. She made me see opportunities where I thought none exits and helped me to overcome my self-limiting beliefs. Before I met Ayobami, I felt like my life was meaningless, but today, I am grateful for the life I live; A life full of gratitude, fulfilment and happiness.

Mouton Magriet
If you are looking for a life coach, I highly recommend getting in touch with Ayobami. You will get a different perspective of things right after you talk to her. Ayobami is great at balancing optimism and realism. I love the fact that she does follow up every so often and holds you accountable. I started coaching with Ayobami because I was looking for a change in my life. I wasnt pleased with how things are and I felt lost. Though I have a picture of our my life was supposed to be, but I couldnt bring it to reality. Ayobamis coaching made me understand the principles of life, and how to put them in actions and benefit from it. She taught me how to express myself and how to optimize my fear so that fear begins to work in my favour. I learned how to channel my individual power and stay focus. Her depth of knowledge is crazy. Goodness, shes so knowledgeable and insightful. Ayobami embodies what it is to be a coach. Through working with Ayobami, I feel happier, healthier and more lively. Also, my self-confidence has increased and I now attract the right people and opportunities into my life.

James Martin
Ayobami is an excellent and very intuitive life coach. She has a great ability to positively influence you and also inspire you to have a positive attitude towards life. Her commitment to your success is awesome as she listens deeply without being judgmental, asks thought-provoking questions at the right time, and give strategies to help you live your best life. I went through depression and frustration. I was constantly experiencing rejection for my project and I felt like a failure. I was at my lowest moment in life when a friend recommended coaching to me. I decided to try it out even though I really didnt believe in coaching. That was when I had the opportunity to contact and work with Ayobami. Ayobami sees me for who I am and who I'm meant to be. She helped me to believe in myself and understand myself better. She gave me practical strategies to help me face my fears and challenges with a better outlook and perspective. Thanks to the coaching sessions with Ayobami, I learned to love and appreciate myself and to be grateful for life. I learned how to better handle rejection by seeing it as a redirection to something better. Having Ayobami as my life coach was the best gift I ever gave myself.

Anonymous
The Smart Way To Find A Coach

1 Describe Your Goals

2 Get Matched

3 Free Consultations
Find My Ideal Coach Now