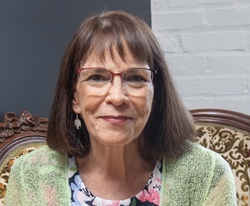 Barbara Gallen

Lancaster, Pennsylvania
Life Coach, Leadership Coach, Team Coach
Are you feeling trapped in a life or work that is not right for you? Has the time come to shed what you have outgrown & move to the next phase with confidence & courage?
About Me
What I do best, is to help people connect to themselves, their dreams and aspirations and their work. Whatever you wish to accomplish in your life and the life of your organization or business it's about alignment with your true purpose, that is what lights you up!
One of my favorite quotes is from Howard Thurman, American author, philosopher, theologian, educator, and civil rights leader.
"Don't ask what the world needs. Ask what makes you come alive and do it. Because what the world needs is people who have come alive."
I'll help you create the life that comes alive with joy, your best work, vibrant health, peace of mind and abundance. Let's make the magic happen together!
Reviews
4 reviews (5.0)
I have worked with Barbara for several years now, in both private and group settings, and my time with her is always energizing! In the past year and a half, I have struggled with a few professional relationships and with finding daily fulfillment in my work. Barbara always seems to ask the right kinds of questions to help me reframe my thinking and see my situation in a different light. She is encouraging, patient, and kind, and she has been abundantly helpful to me!

Rebecca Gentry
Barbara is absolutely incredible! In working with her, she always listened fully to what I was saying, no matter how convoluted or complex the scenario. I had been going through some major transitions, impacting my relationships and how I was showing up in my career. Barbara helped me gain clarity quickly, and intentionally move forward. I always felt supported. Barbara is so knowledgeable at helping me move past my blocks and really help me examine what needed to change. I am so grateful. I highly recommend working with her!

Erica Buchholz
Barbara held a space in our coaching sessions that was warm, encouraging and safe. Within our conversations, Barbara helped me see the old patterns that can trip me up & keep me stuck. Her great coaching skills along with her wonderful heart and 'can-do' positive attitude have been priceless as I traveled through some very challenging times in the past year. With her help, I found ways to keep moving forward in ways that felt fun, encouraging and achievable. Thank you Barbara!

Mary Geer ~ LMT
I have had wonderful coaching conversations with Barbara. As we began our coaching work together she provided me questions to help me reflect in new ways. During our conversations she actively listens and pulls out key ideas while I process which helps me walk away with new tools and ideas which I can implement immediately. She is a skilled coach and I look forward to each session!

Kristan Gundel