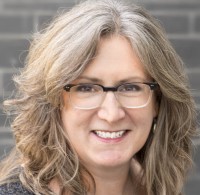 Barbara Wilson

Toronto, Ontario
Career Coach, Life Coach
Career Development Practitioner (Career Professionals of Canada), SkillScan Certified, VIA Character Strengths
Are you a mid-career professional who is stuck, unfulfilled, or coasting in your career? I will help you find clarity & confidence to make a resonant choice and find career fulfillment.
About Me
I am a career development and learning professional with a 20-year track record of improving individual capability, and helping teams and organizations achieve their objectives. What drives me: leveraging strength as an educator, trusted advisor, and coach to help others find clearer direction and goals, move forward with confidence, and achieve the success they define.
I am a trained CTI Co-Active Coach. I am a trained Career Development Practitioner. I understand and have work experience ranging from large for-profit corporations to smaller, community-based non-profits. I have recruited, hired, coached and managed people. I understand the demands placed on recruiters to find the best talent. I also understand the world of work has changed. It's not enough to go with the flow and wait for your manager to tap you on the shoulder. You have to #beyourowntalentagent: know your values and motivations, your strengths and accomplishments, and align your unique value proposition to the needs of an employer.
Know yourself. As I Coach, I help you find clarity to go forward and make a resonant choice for yourself:
- What is important to you in work, and life? What lights you up?
- How can you lean into your best self to find career fulfillment?
- How are you getting in your own way of your career progression?
- What strengths and skills do you enjoy using most? (SkillScan certified)
- What problems do you want to solve?
- What are the values you are not willing to compromise any longer?
Know your target. As a Career Development Practitioner, I help you build the tools and skills to confidently find what's next:
- Career exploration
- Networking
- Job search strategy
- Personal branding and LinkedIn makeovers
- Strategic résumé preparation
- Interview preparation
Professional Memberships:
- Chair of the Board, Ontario Association of Career Management
- Member, Career Professionals of Canada
- Advisory Committee Member, CERIC
Reviews
Barbara doesn't have any reviews yet.