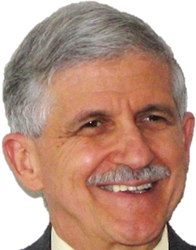 Barry Borgerson

Raleigh, North Carolina
Executive Coach, Business Coach, Team Coach
I coach business leaders to transform their bad habits that stand in the way of greater success and their company culture to rapidly accommodate new technologies, processes, and competition.
Details

Raleigh, North Carolina 27609
Send Message
Gender: Male
About Me
Dr. Barry Borgerson (Ph.D., University of California, Berkeley) brings to his leadership and business coaching role a rare combination of successful technical, technical-management, and general-management experience, detailed theoretical understanding of the mental processes involved in transformational change, deep experience in coaching leaders through behavior reconstructions and businesses through culture changes, and long-term pro bono mentoring of startups and early-stage businesses.
After normally conducting a comprehensive multi-rater survey to identify a suite of possible areas for transformational change, Barry's typical habit-change coaching engagements last a year to achieve enduring results, with twice a week one-hour coaching sessions over the phone and once a month in person, even for remote clients. If you are from a larger company, Barry also can train internal transformation coaches using round-robin coaching so that each participant both gains guided expertise coaching and experiences the process internally. That will enable you to create internal coaching capabilities, which companies will increasingly need.
Barry uses 2Selfs Theory (modeling our familiar thinking self and our elusive automatic self that blocks behavior and culture change) to coach transformational changes. 2Selfs Theory models automatic human activities in detail including automatic behaviors and involuntary contextual frameworks that control problem-solving worldviews, business cultures, attitudes, and self-images.
Achieving repeated successes in the future will require transformable leaders and transformable organizations. In addition to using 2Selfs Theory to provide highly effective behavior transformation coaching, Barry conducts culture reconstruction retreats that guide top management through transforming elements of their business culture in order to overcome the "status quo" and rapidly accommodate the growing wave of technologies, processes, and global competition.
Reviews
5 reviews (1 verified) (4.8)
As an executive coach who understands the power of a coaching relationship, I continue to benefit greatly from my alliance with Barry. His expertise in the area of behavior change has enabled me to uncover and eliminate unproductive behaviors that were slowing and/or blocking my business development. Specifically, Barry has helped me to more clearly recognize those things that I do unconsciously (and without thinking) as a result of my experiences and beliefs. Together, we have developed strategies that enable me to power through with my intentions. He is an excellent sounding board and a solid mentor who is providing the accountability and behavioral change strategies that are necessary for me to expand my coaching philosophy. As a result, I am a better executive coach. And, I am better equipped to produce measurable results when working with high achievers, business leaders and seasoned professionals to align their priorities with their purpose, passion and potential so they can grow, improve and prosper personally and professionally.

Patrick A
I cant overstate the significant impact that Barrys professional coaching and mentorship has had on my professional career. I was first introduced to Barry when I was an executive at a large technology company in Michigan. The company was evaluating coaching as a training tool for high potential executives and Barry and his team engaged with several members of the leadership team. My time with Barry was transformational in providing awareness of strengths and capabilities that I possessed and underestimated, along with actions and behaviors that were preventing me from maximizing these capabilities. Barrys coaching provided the confidence I needed to engage with aggressive executives in tense environments. The capability to take charge of challenging situations head-on with both superiors and subordinates, without procrastination. The recognition and constant awareness of how I was internalizing and reacting to the daily barrage of issues I was faced with and how to utilize my capabilities to successfully resolve them. The ability to successfully transition from a staff role to an operations role. Barry continued to provide mentorship as career opportunities led me down a new path. I implement Barrys teachings on a daily basis and they continue to be a key component to my professional success. John E.

John E
Barry coached me for a year twice a week over the phone and once a month face-to-face even though I was halfway across the country from him. I had several issues I wanted to address through habit-transformation coaching, and Barry facilitated a formal on-line 360° survey, which gives an excellent overview of strengths and weaknesses. Barry also conducted 360° interviews that provided details on specific issues for me to address. That feedback included the following issues: I sometimes disrupted meetings with my own agenda, I needed to focus more on active listening, some people reported that they felt that I verbally abused them, and some of my direct reports felt like I micromanaged them. I thought I made excellent progress on all these issues and several more during my coaching program, so in order to gauge how much progress others felt I made, we waited six months until after my coaching program completed to make sure my changes endured, and Barry conducted a follow-up 360° survey. Barry and I and my management and HR all thought the results were outstanding. Percentiles for this instrument were based on results from tens of thousands of people who have taken the survey, and we compared my follow-up results with my original survey data. My combined other (boss, peers, subordinates, and an other group) results showed a minimum of 19 percentile improvement on every category measured and average improvement of 29 percentile. My direct reports, which had indicated the greatest problems with me, showed a minimum of 41 percentile improvement on every category measured and average improvement of 51 percentile. I also participated in a multi-session workshop Barry conducted on making formal commitments and holding people accountable for their commitments. The process helped me a lot in dealing with my peers and my subordinates, and I taught some members of my team to use the same process. Barry always gives his clients an opportunity to add one personal goal among the business goals they identify. I chose to stop smoking because I had tried and failed many times. Using the same behavior-change techniques that Barry used for my other habit transformations, Barry enabled me to stop smoking during this program. Dan J. Product development director for a design and manufacturing company

Dan
As part of the Counsel for Entrepreneurial Development (CED) in Durham North Carolina, Barry mentored me and my company through the early stages of my business to where we mutually agreed that I had graduated to the point that I could run my business, of which I was the founder and CEO, successfully, which I did. Then, a few years later, while still successful, I was not achieving the growth that I wanted, so I applied to CED to enter their mentoring program again and specifically asked for Barry to be on the mentoring team. Barry was the lead mentor and guided me through the startup phase to the growth phase of my company. Barrys broad background and deep experience enabled him to guide me and my company on a wide range of issues we encountered. Although I was not contemplating selling my business, another company made an offer I couldn't refuse, so I made a successful exit and Barry stayed with me and helped guide me through the whole process. I grew a lot during the period that Barry mentored me and now I am ready to focus on starting my next company with much better capability and understanding of how to succeed.

Nathan Shackles
This letter is written in regard to Barry Borgerson and the work that he has done in building intellectual capital for executive coaching. I have worked closely with Barry over the last several years where he served in different roles including mentor, professional collaborator, and being my executive coach. At Oliver Wyman Delta, we looked closely and thoroughly at the work Barry has done on behavioral change in executives and saw value and utility for our Leadership Development Practice working with senior leaders on organization and individual change. I have applied his methods/approach in client settings and found them to be effective. We used his intellectual capital as a foundation for developing a coaches training program for a +$3 billion market cap U.S. natural resource company which was well received. As a licensed clinical psychologist, I found his principles, methods, and approaches fully consistent with my background in psychotherapy as well as the professional literature on individual change. It is worth noting that his methods have been prepared and communicated to senior executives in a manner they find clear, understandable, and helpful to their roles in a business setting. If there is a negative or a dislike it is that understanding the core of Barry's intellectual capital requires some patience and study. Barry himself is the best at explaining his approach in a meaningful way. At all times I have found Barry to be professional, responsive, and to provide service in a high-quality manner.

Randall Cheloha, Ph.D.
The Smart Way To Find A Coach

1 Describe Your Goals

2 Get Matched

3 Free Consultations
Find My Ideal Coach Now