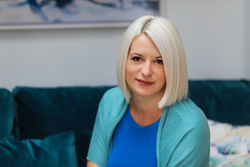 Beatrice Zornek

London, England
Career Coach, Leadership Coach, Entrepreneurship Coach
BA, Accredited Transformational Coach, ICF ACC, Certified Coach Supervisor, BSc Psychology, Group Coaching Certificate
I help highly sensitive people (HSP) navigate career transitions, take on a first leadership role or start a new venture.
About Me
Hi, I'm Beatrice!
I work with professionals who have achieved a degree of success in their career, but deep down feel unfulfilled, overwhelmed and uninspired. I help them get clear on their way forward, and take action, so they can fall in love with work - and their lives.
My specialism is career transitions:
- taking on a first leadership role and navigating the layers of complexity around relationships, dynamics, personal brand
- figuring out your next career step or career change
- transitioning out of corporate into being self employed
I have a background in sales, team leadership and HR at leadership level. I have always been driven, ambitious and a bit of a perfectionist in my career. But as a Highly Sensitive Person (HSP) a few years ago, all this hard work caught up with me and led me to burnout.
That's when I realised I needed to make a drastic change in my life. Despite being a risk-averse person, I decided to stop putting my life on hold, to bring fulfilment back into my work, and to pursue my desire to help others by becoming a life coach.
My own experience is why I passionately believe that everyone can, and deserves to be fulfilled in their work.
In our coaching sessions, clients most often discuss:
- impostor syndrome
- perfectionism
- people-pleasing
- practical steps and plans for their work/lives
- being a Highly Sensitive Person (HSP) and navigating work life as an HSP
- setting healthy boundaries without being aggressive
- exploring the deeper emotions and patterns that are keeping you stuck
I work in a person-centred way at a deep level to help you uncover the things that get in the way of your fulfilment. I believe deep down, at the core of who we are, we know what we need in order to be authentic and happy. The work we do together is to remove layers of beliefs and other people's expectations that are weighing heavy on you.
If this resonates, send me a message and let's have a brief 10-15 minute phone chat.
Reviews
4 reviews (5.0)
Beatrice is a powerful, compassionate and empathic coach. She was able to help me deepen my understanding of the fear of conflict and how it stands in the way of growing my business. Although we discussed things I prefer not to look at, Beatrice made sure I felt safe and supported enough to face them. After the coaching, I was able to have challenging conversations with more bravery and without the level of anxiety I would usually experience.

Emma T. - Leadership Coach
My initial goal was to successfully transition into a new leadership position at work. I wanted to work with Beatrice on my mindset; have real clarity around what was important to me, my boundaries and also a greater understanding around my inner critic. I didn't just achieve my initial objective from working with Beatrice. I achieved so much more, a much deeper sense of self. Beatrice is brilliant at getting you to reflect and think at a deeper level which helps you to identify blind spots and recurring patterns of behaviour. What I've done with Beatrice is self-discovery which has allowed me to be braver and more decisive in the choices I make. This has had a positive impact on all areas of my life.

Sharon N. - Head of Operations
I was overwhelmed with my work situation after taking on new responsibilities. I felt myself slipping rapidly into old work habits of giving too much, a place I had previously been in with a past job which led to me being unhappy. I developed tools with Bea to better cope in the moment and see the bigger picture, which helped me begin to understand what I want longer term. After a few sessions my previously jumbled thoughts and feelings now feel better ordered, which is for me crucial to feeling less stressed and overwhelmed. I felt a real change in how I was able to talk about myself, my situation and feelings - it was a real breakthrough. I'm particularly drawn to the blend Bea has of business know-how, creative thinking and also a very spiritual connection. In the few months of working together changed my perspective and approach to work and life!

Michelle P., Head of Growth at Pinterest
When I asked for Beatrice's help I was feeling really wobbly! You know that feeling when your confidence falls through the floor and you feel overwhelmed with doubt and confusion? Yes - that was me. Beatrice held space for me with love and a quiet strength. I felt heard and held in safety. She got to the heart of my situation and felt calmer, stronger and a lot less wobbly.

Jo D. Flower Essence Practitioner
The Smart Way To Find A Coach

1 Describe Your Goals

2 Get Matched

3 Free Consultations
Find My Ideal Coach Now